Nestled in one of the most beautiful valleys in Colorado and minutes from world-class skiing and an endless array of outdoor activities, Grand Park's variety of properties will have you calling our community, your home away from home.
The Grand Park Community
Surrounded by over 500 acres of open space and miles of trails, The Grand Park community is a prime example of true Colorado mountain living. Composed of over 1,800 acres of land and adjacent to Winter Park Ski Resort, Grand Park's community is the perfect place to get away in style.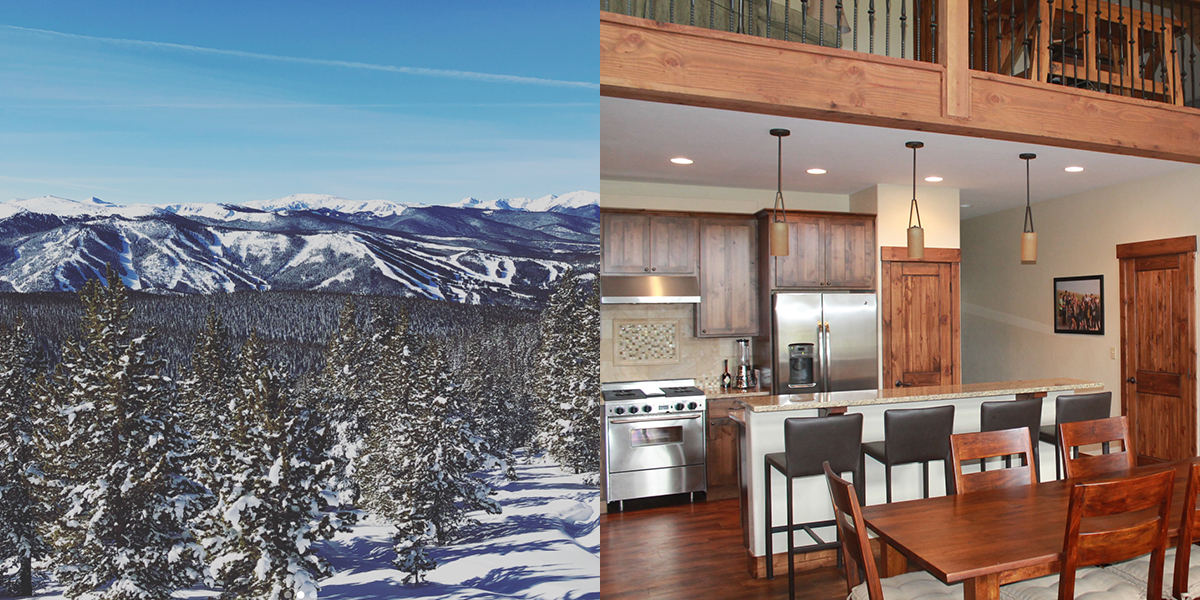 Mountain Homes in the Fraser Valley
Not only is the Grand Park community strategically placed in a spectacular location within the Fraser Valley, but the quality of our homes are constructed to match the quality of nature surrounding them. We build a wide variety of homes which include:
Condos: 840 to 1,600 sq ft
Townhomes:  2,500 to 3,300 sq ft
Villas: 2,200 to 4,000 sq ft
Duplexes: Currently Sold Out
All of our construction is done with quality and style in mind. Our neighborhoods are built to emulate the mountain vibe, be comfortable and functional, as well as serve as a very savvy property investment.
New Construction Features
Whether you are looking for a second home to use for ski weekends and summer vacations or a full-time residence to truly live out the Colorado mountain lifestyle, our homes will be a perfect fit for you. Our energy-efficient homes all feature a blend of modern amenities, such as laminate countertops or stainless steel double sink bowls, with a true mountain style using wood and stone to fit in with the surroundings. We pride ourselves on building homes that you'll be proud to show off to your friends but also function well with very livable layouts.
The Grand Park Area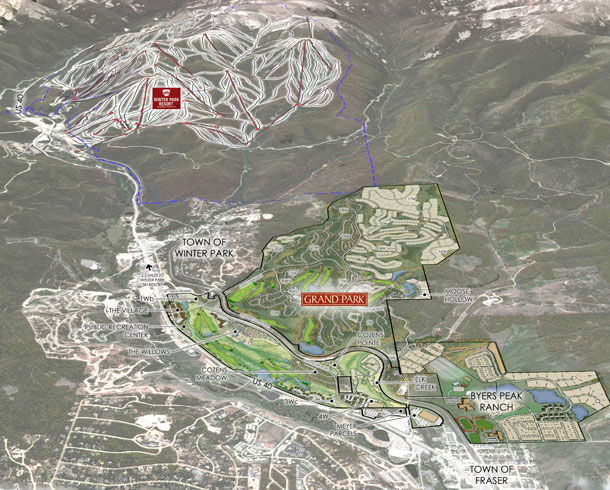 Winter Park is one of the closest Colorado mountain towns to Denver, with an easy 1.5hr drive from the capital. Not only is the proximity of the Grand Park community a huge benefit to living in the area, but the drive from Denver only features a limited amount of time on I-70 and misses the dreaded Eisenhower Tunnel choke point which is often a major cause of traffic. Grand Park is in Fraser, CO which is an up and coming authentic mountain town right next to Winter Park, so you get the best of both worlds. We could endlessly talk up the Winter Park area but the best way to truly understand its beauty and magnitude is to take a trip for yourself!
The Neighborhoods
The Grand Park community is constantly growing with the construction of new neighborhoods popping up.
contact us today for the most up to date information.
Contact Grand Park To Schedule a Visit