What is the Grand Park Community?
The idea behind Grand Park sparked from a vision of creating a brand new, affordable Fraser Colorado Real Estate community in the mountains near Winter Park Ski Resort. The Grand Park Community is composed of 1,800 acres of interconnected neighborhoods, nearly 500 acres of open space, a pedestrian-friendly village, and miles and miles of trails. There are countless things to do in the area and the world-class Winter Park Ski Resort is only 2.5 miles from the Grand Park community.
The Project is Underway and we already have a variety of new homes for sale in Fraser, Colorado. Below is an overhead rendering of our beautiful community.
The Vision for Grand Park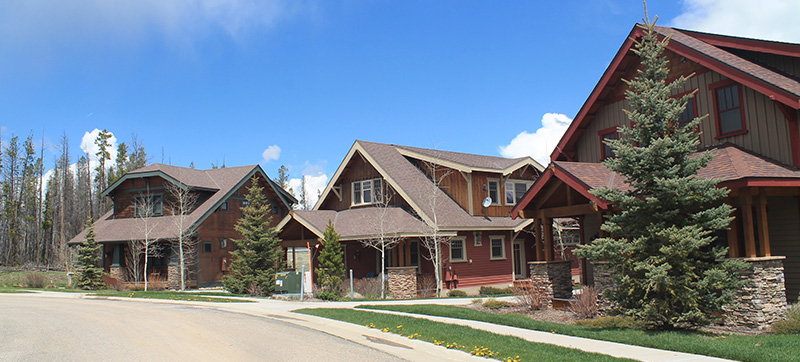 Our vision for Grand Park developed from a few good ideas. We wanted to create a Fraser Colorado Real Estate community that looks to the future while embracing the area's pristine beauty and rich past. We believe in creating living spaces and public places that make people feel good so they feel connected to them. Grand Park strives to capture the best elements of premier mountain resorts, outdoor recreation, luxury mountain homes, and a vibrant town center. The town itself is a fast-growing community that makes each of our homes a fantastic Winter Park investment property. Another aspect of our vision came from the idea of affordable mountain living. While places like Breckenridge and Vail seem to boast a million-dollar price tag for a house in the area, our aim is to open up the opportunity to have a mountain home to a wider audience. Because Winter Park and the surrounding Fraser Valley is a very family-friendly part of Colorado, we wanted to offer a place where anyone could live and enjoy mountain nature.
Fraser Colorado Real Estate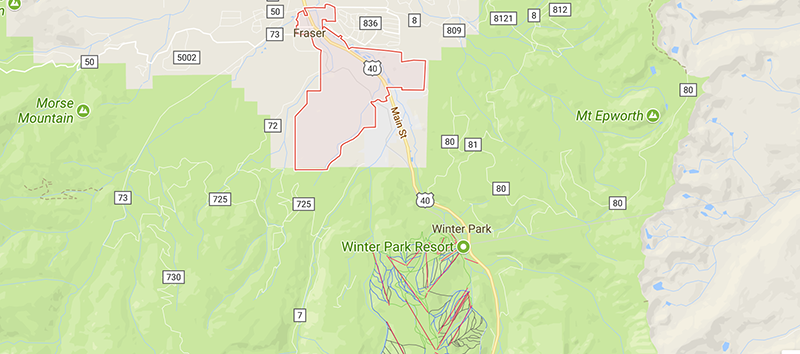 Many people have heard of Winter Park, Colorado because of the ski resort, but what they don't realize is the adjacent community of Fraser is where many of the locals live. It's a small mountain town of around 1,500 people which is close enough to the resort to be a short drive, but far enough away to still have an authentic mountain town living. As it seems that everyone is moving to Colorado the small town of Fraser is growing quickly, just like Winter Park and other nearby mountain communities. Grand Park is a fantastic Fraser Colorado Real Estate opportunity for those looking to make a full-time move to the mountains or simply invest in a growing part of this beautiful state.
If you would like to learn more about the Grand Park Community don't hesitate to contact us today!