Winter Park, CO is famous around the world for its thrilling activities in the mountains. Once the snow falls, people of all ages and skill levels like to climb to the top of hills so they can feel the exhilaration of sliding back down. But, it's common to make the mistake of thinking you have to choose between skis and a snowboard. There's a third option, and it can be the most fun.
Have you ever tried snow tubing?
What is Snow Tubing?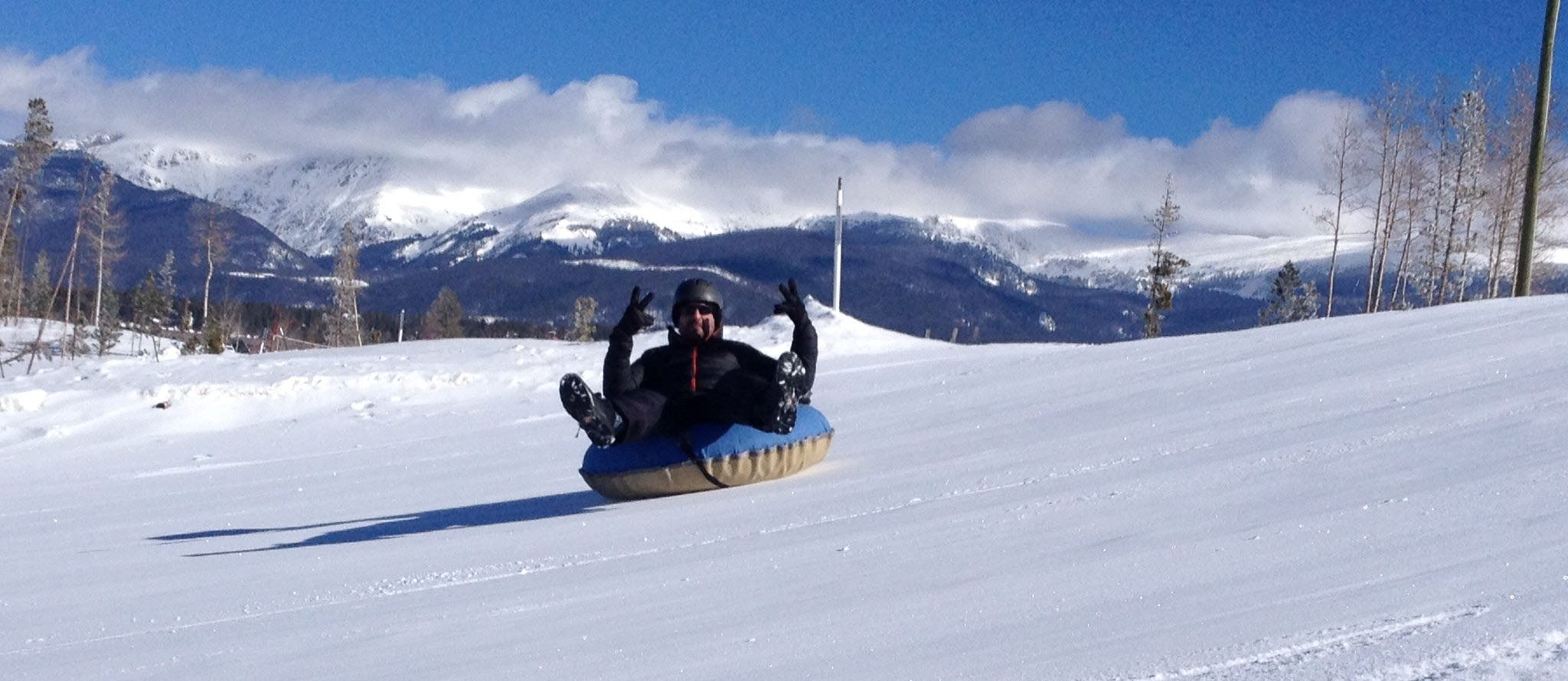 Snow tubing (which is often simply called "tubing") is an activity that is pretty similar to sledding, except that it's way more exciting! Basically, riders take a large, inflated inner tube, and they sit on it while sliding down a snowy hill.
It doesn't look that different from sledding to anyone watching, but you'll feel the difference as soon as you hop on your tube.  First of all, they're a lot faster than most sleds, and they bounce along whenever they hit a bump. Next, they don't have a front, back, or sides of any kind, so they spin around freely, and the rider often can't see where they're heading. Third, and most importantly, they're nearly impossible to steer. If you can reach the ground to try to change direction like you do in a sled, you'll probably just end up spinning in a circle.
With quality equipment and a safe place to do it, snow tubing is a great activity for adventure seekers of all ages.
Where to Go Snow Tubing in Winter Park?
The best place to go snow tubing in Winter Park is at Colorado Adventure Park. They have a series of great slopes to slide down, and there are multiple options for the activities you can take part in. Of course, they have the classic snow tubing, but you can also rent double tubes that are able to hold more than one person.
If your kids want to try something that doesn't just slide naturally, then they might want to drive a Snow Scoot. These are basically mini snowmobiles made by Polaris, and they're designed for children under 90 pounds and shorter than 5 feet.
How to Ride a Snow Tube?
You won't need to take a class before going snow tubing because it's an activity where you don't really need to do anything. Basically, you have to physically get yourself and the tube to the top of a hill (often with the help of a lift), sit on it, and hold on! There are no skills needed because gravity does all the work.
Make It a Family Activity
Another great thing about snow tubing is that it's something families can really do together. When riding separate tubes, you can give each other pushes, have races, or just cheer as your loved ones go sailing by. To get even closer, there are bigger tubes that hold two people. This lets parents ride with kids (great if they're nervous), and it allows two adults to have the extra weight necessary for higher speeds.
Safe and Fun
It's not uncommon for people to wonder if there's any danger involved, but the good news is that it's very safe – under the right circumstances. The only real dangers are flipping over or crashing into objects at high speeds. But, places like Colorado Adventure Park keep the tubes far away from trees, and there aren't any bumps big enough to flip a tube.
However, because of the risks you face when a location isn't designed with safety in mind, we highly discourage going snow tubing out in the wilderness.
What to Wear and Bring?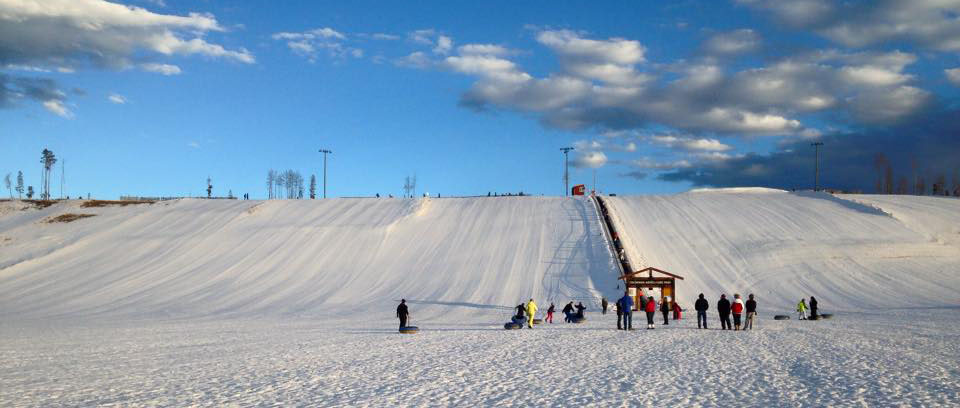 You obviously need a tube, but if you're going to a snow tubing location, they will always have them available to rent. For clothing, make sure to wear multiple layers (as is normal for any outdoor activity in Colorado). Snow tubing will be very cold on snowy and windy days, but it will feel much warmer when the sun is shining.
Wear waterproof materials because of the time spent in the snow, and don't forget boots and gloves or mittens. Also, don't forget sunscreen to protect your family from the strong rays in the mountains! And, be sure to drink plenty of water to stay hydrated.
To keep things safe, helmets should always be worn while snow tubing. If you don't have your own, snow tubing courses like Colorado Adventure Park offer rentals.
Make Some Memories
There are so many great activities in Winter Park that families can do in the mountains, but make sure not to miss snow tubing. It's quite the rush and loved by kids of all ages, so the biggest risk is that you'll want to go back again and again!