Winter Park may be one of the best places for outdoor sports, but there's a lot more to it than just snowy peaks. Whether you're looking for culture, relaxation, or just some entertaining activities to take part in, here are some of your options for indoor activities in Winter Park, Colorado.
Museums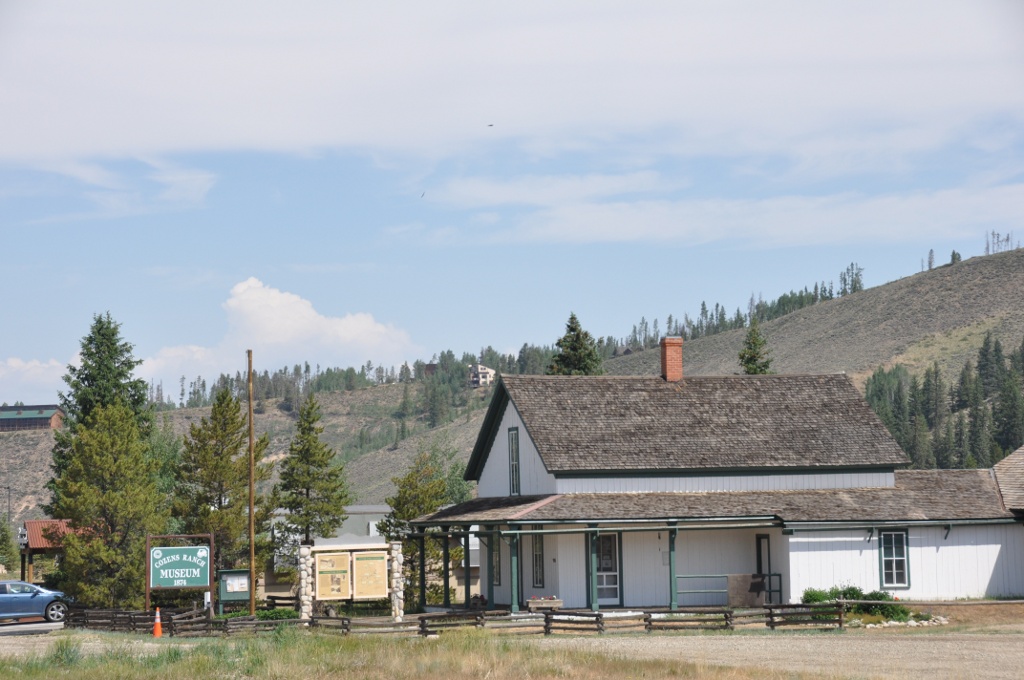 There aren't a lot of world-renowned art museums in Winter Park, but that comes from the fact that the landscape is so beautiful that paintings can't compare.  However, there are a few historical museums to help you learn the history of the region.  Keep in mind that some of these aren't in Winter Park itself, but they're all short drives away.
A good first stop is the Cozens Ranch Museum.  It was the first homestead that was built in the Fraser Valley, and it was put together by the family of William Zane Cozens when he moved here in 1874.  It will give you a great idea of what life was like in the area during the late 1800s.
Another nice place to visit is the Pioneer Village Museum.  This museum has the original school built in 1924, plus an old courthouse, jail, and blacksmith shop.  Mixed in with things from the late 1800s and early 1900s is an assortment of historical ski machinery, such as a railroad snowplow and a ski train caboose.
Also, there is the Moffat Road Railroad Museum, but it's still being constructed.  However, they do have a few train cars that are already there, and they occasionally put on other displays, such as model railways during the Christmas season.
Art Galleries
The stunning scenery of Colorado has inspired many artists, and you'll find multiple places where you can search for some pieces to add to your collection.  First, there's the Elizabeth Kurtak Art Gallery which is run by an artist who has spent her life in the area.  Her specialty is watercolors of the local scenery, and there are options for all different price ranges.  If you want to have a more diverse selection, try to visit in July when you can attend the Winter Park Alpine Art Affair, a free art fair held every summer.
Cinema and Bowling
It's a rare occasion when you can visit a classy place which gives you both movies and a bowling alley, but Winter Park is popular for a reason.  The Foundry Cinema and Bowl is a newer addition to the local scene, and it provides a lot of indoor entertainment during all times of the year.  It has eight lanes of bowling, a movie theater, pool and shuffleboard, an Italian restaurant, and a full bar.
Wellness Centers
There are a ton of wellness centers in Winter Park, so this is a difficult list to narrow down.  However, if your body is beat up after a day of skiing, a good option is Christina Russell Massage Therapy which focuses on a lot of deep tissue and neuromuscular therapy methods.  Another popular choice is Blue Sky Massage which offers massages, skin care methods, acupuncture, and various other holistic solutions.  The Devils Thumb Ranch Resort and Spa is also very well known for its full-service spa that serves up pretty much everything you can hope for, and you can visit it even if you're not staying at the resort itself.
Grand Park Community Recreation Center
The Grand Park Community Recreation Center has gone all out to make sure there are indoor activities for people in the area.  It has an incredible swimming pool with a 20-foot loop slide, lazy river, lap pool with four lanes, kiddie pool, whirlpool, sauna, and steam room.  There's also a spectacular gymnastic and trampoline studio which offers classes to improve your skills.  Aside from that, there's a climbing wall, open gymnasium, fitness rooms, and senior fitness areas.
Snow Mountain Ranch YMCA
The Snow Mountain Ranch YMCA has a lot of great outdoor activities during both the winter and summer.  But, they have active and creative activities which can also be done inside.  For example, they have a crafting center that offers classes for all ages at a wide range of prices.  If you want to get some exercise while inside, they also have an indoor climbing wall, swimming pool, and roller skating rink.
That's Not All!
This is just a small tasting of all the different indoor activities that are offered in and around Winter Park.  Plus, it doesn't even begin to cover the amazing restaurants and bars around town…