Best Places to Retire in Colorado
Colorado might not be one's first thought when it comes to retirement options- but it should be! In fact, according to MoneyWise Colorado is among the top 10 best places to retire. Abundant nature, great weather, and historic cities are just a few of the reasons why Colorado sticks out as a fantastic retirement location. If you picture your retirement years spent close to nature fishing, rafting, hiking, skiing, or just enjoying the fresh air, then Colorado is ideal. Fortunately, if you're more of a city or metro person, there's still a plethora of options. 
If you don't believe us then see for yourself the kinds of offerings that Colorado provides for the would-be retiree. Here's our list of the best places to retire in Colorado.
Winter Park, Colorado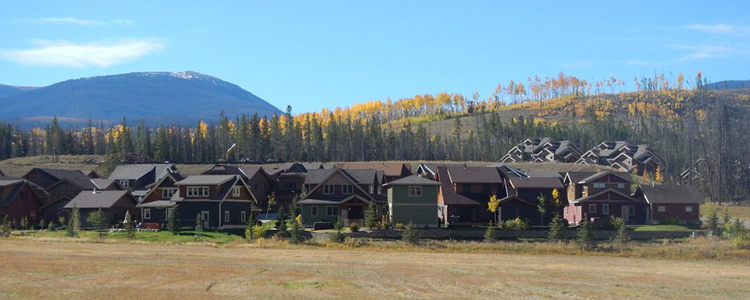 Crime Rate: Below National Average
Median Income: $44,000
Medical Facilities: Clinic and ER
At the top of the list is Winter Park, Colorado, known for its consistently comfortable weather and tight-knit community. The dream of living in a cabin on a beautiful mountain surrounded by the bounty of nature is made a reality in Winter Park. It's also among one of the fastest-growing communities and most affordable in the front range.
Winter Park is the perfect retreat away from the bustle of the city for rest and relaxation among friendly people in a beautiful setting.
Niche gave Winter Park an A-grade and named it great for families and nightlife. While the town is a top choice for both professional and hobbyist skiers alike, Winter Park is also a great spot for hiking and fishing no matter the time of the year. This quaint town thrives in thanks to the efforts of the earnest and hardworking locals with ongoing development efforts promising continued growth for some time to come. Lastly, the town itself is conveniently located either to metro Denver, or to some of the other well-known ski towns like Breckenridge, Vail, and more. 
Fort Collins, Colorado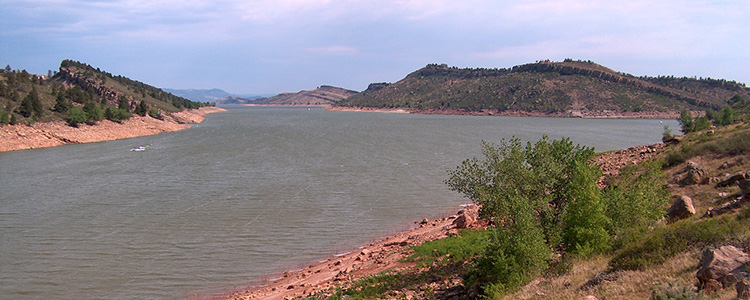 Crime Rate: Below National Average
Medical Facilities: Hospital
Median Income: $64,459
If you're a fan of the majestic rocky mountains, then Fort Collins is worth consideration as it is located right on the doorstep of the famous mountain range. Despite its proximity to the mountains, the weather in Fort Collins is mostly sunny and temperate almost all year round.
Fort Collins manages to successfully capture the feeling of a small mountain town while still retaining all of the creature comforts of a big city. This is in part due to the fact that Fort Collins is also a college town, being the home of the University of Colorado as well as several big-name tech companies.
Those wanting the experience of a mountain town while still wanting metropolitan life to remain in reach will find that Fort Collins offers a rare and satisfying middle ground.
Golden, Colorado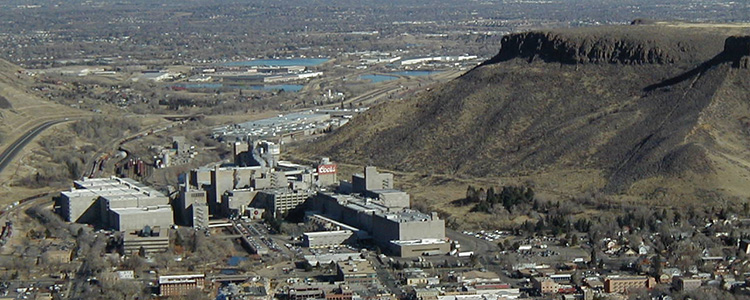 Crime Rate: Half of National Average
Medical Facilities: Denver Hospitals
Median Income: $49,115
Golden perhaps is most famously known for being the home of the Coors brewing company. Much of the tradition of this town is steeped within the many local breweries and distilleries, both big and small. These local breweries offer tours as well, providing a great source of entertainment to those looking for local activities. If you want to enjoy a good drink near the end of a pleasant day, you will certainly have much to choose from in Golden.
The exceptionally low crime rate coupled with its large tracts of suburban land make for a very peaceful and quiet town despite its size. As one can expect however, both the land and the cost of living are reasonably high in exchange for the quality of the neighborhoods and its close proximity to Denver.
Golden is the town of choice for those in love with the idea of living in Denver but don't want to deal with the hassles involved with living in a big city and are looking for a more mellow environment.
Colorado Springs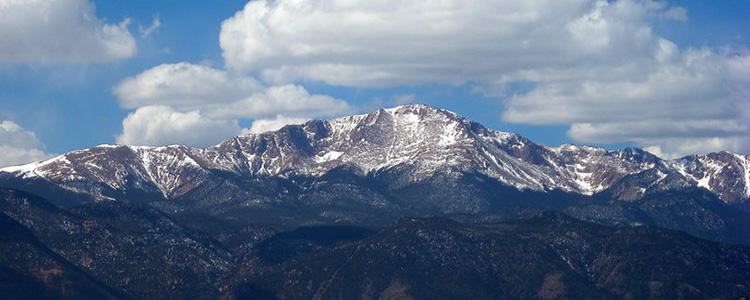 Crime Rate: Above National Average
Medical Facilities: Two Hospitals
Median Income: $45,081
While primarily a resort city for much of its history, Colorado Springs has become much more accessible for long term residency, making it a rapidly improving spot for those looking to retire. The city's active tourism industry might bother those looking to avoid the rush during tourist season, but with it also brings many benefits. Thanks to the constant influx of travelers there are plenty of activities located around town meaning that there will almost always be something to do or see. In addition, Downtown Colorado Springs is rife with shopping venues, artisan restaurants, and plenty of nightlife options.
Retiring in Colorado Springs is akin to a vacation that never ends thanks to the city's fantastic tourism bureau, beautiful weather, and many attractions.
There are plenty of retirement oriented communities located in more out of the way parts of that city for those wanting their own personal hideaway from the more popular tourist spots. Since Colorado Springs is the second-largest city in Colorado, only to be eclipsed by Denver, there's something for everyone. Luxury condos, suburban sprawl, or cozy apartments, Colorado Springs will have what you're looking for.
Glenwood Springs, Colorado
Crime Rate: Average
Medical Facilities: Hospital
Median Income: $43,934
The 'springs' in Glenwood Springs is to be taken quite literally, as Glenwood is home to a very famous mineral hot springs. The springs are home to a lodge, pool, and spa that dates all the way back to when the city was first being settled in 1880.
Glenwood Springs channels the spirit and beauty of the Old West, keeping some of that charm alive and well in the modern-day.
Retirees who like to keep active will also enjoy the excellent choice of outdoor-related activities available. From taking a mountain hike to skiing and even rafting, those of an adventurous inclination will not be disappointed. 35% of the population of Glenwood Springs is aged 45 or over, making for a large retirement community.
Salida, Colorado

Crime Rate: Below National Average
Medical Facilities: Regional Medical Center
Median Income: $39,741
Formerly a railing, ranching, and mining town, Salida is a real gem and, still, somewhat undiscovered. With a population of just over 5,500 with many nature enthusiasts and it boasts a retirement community of over twenty percent, well above the national average. What makes this place ideal for retirees is its proximity to the mountains and its laidback atmosphere. 
With the beautiful Arkansas River running through, and the largest hot springs pool, Salid is a beautiful town for all. 
Keep active in this area of Colorado with wonderful hiking, rafting, swimming, and fishing. Plus, it's close to Monarch ski resort for those mountain-slope enthusiasts. While it's a bit secluded, the town itself is very much oriented around the arts and has many shops, and restaurants to keep residents entertained.