Top 10 Family Friendly Cities in Colorado
Colorado is an amazing place with a lot of outdoor activities, year-round sunshine and plenty of adventure. It's no wonder many young families want to move to Colorado to raise their children.
However, finding the perfect place to build your life can be a bit tricky. Even though every town in the state has some positive and negative points, your kids will have a better experience in some than they will in others.
Here is our pick for the Top 10 family-friendly cities in Colorado.
Winter Park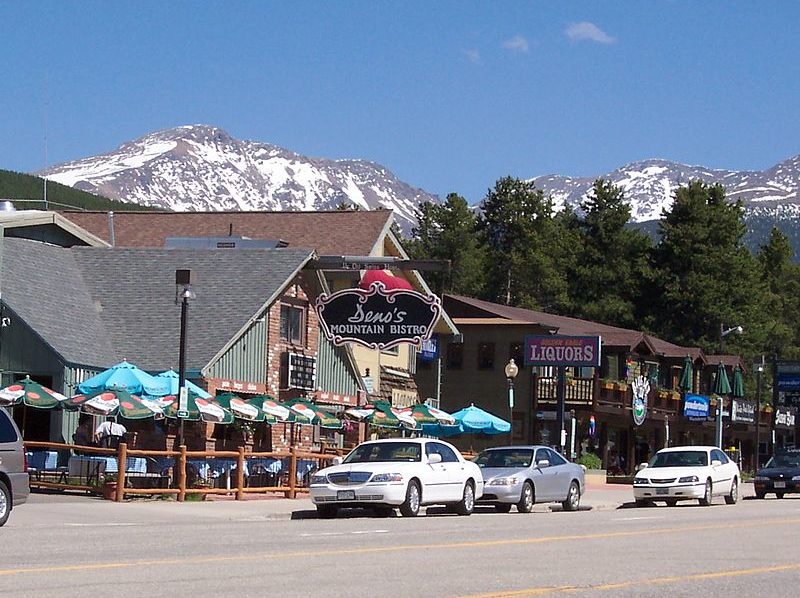 When talking about Winter Park, most people instinctively start discussing the famous ski resort. But the town (and the surrounding area) is much more than that. The community itself is small and therefore very tight-knit and safe. 
In the Winter Park area, you will find an excellent schooling system. Each of its 4 schools has received a rating of "Performance," which is the highest rating a school can have.
There are also plenty of outdoor activities — winter sports, camping, hiking, fishing, etc. — as well as things to do inside. These types of activities make it a noteworthy area for younger families that enjoy spending time together. 
Aside from these simple facts, Winter Park is an up-and-coming mountain community where homes are still very affordable relative to Aspen, Vail, and Breckenridge. If you're looking to invest and settle down in this area, take a look at our new homes on the market near Winter Park here. 
In all, Winter Park is a wonderful town if you're looking for:
Excellent School District with the Highest Ratings
Outdoor Activities for the entire family
Relatively Low Cost of Living
Boulder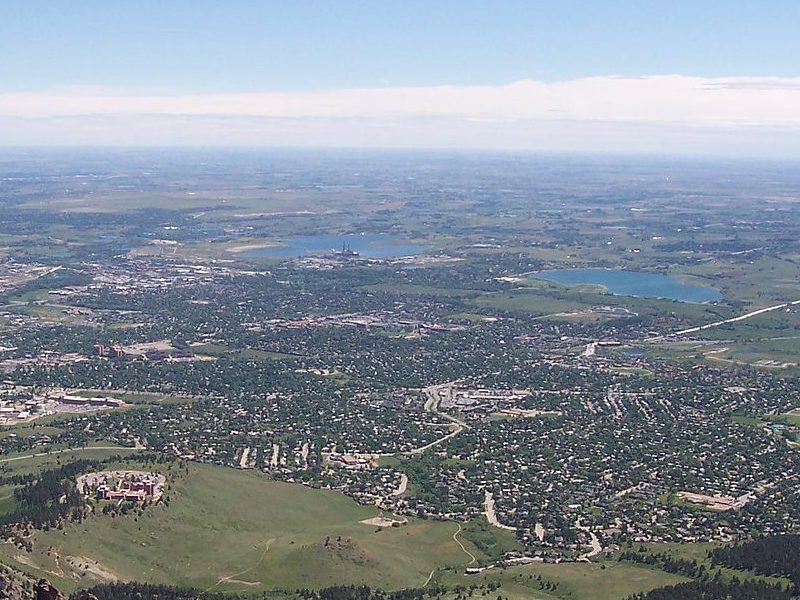 Arguably the most beautiful city on the Front Range, any picture of Boulder will give you a hint as to why you would want to live here. People often say that Boulder gives you the best of both worlds: outdoor adventure, plus city living. 
Additionally, Boulder has an excellent school district. With 57 total schools, it currently (2019) sits at #4 for the best school district in Colorado. Additionally, most schools boast a myriad of curriculums and clubs and activities for your children. 
Boulder is also home to the University of Colorado. As such, the college brings a lot of culture to the town, but there are very separate areas where families can raise children in a relaxed environment. Having easy access to both of these worlds is a big benefit.
Boulder might be the right choice for your family if you are looking for:
Mountain escapes and beautiful, relaxed atmosphere
Excellent School Systems (Ranked #4 in Colorado as of 2019)
Proximity to Metro Denver — less than 30 miles
Colorado Springs
The second-largest city in Colorado is a great place to raise a family because it basically functions as a large town. Having a population of around 500,000 people means that residents have access to plenty of businesses, services, and activities. On the other hand, there isn't a large downtown area, so most of the city is spread over a large area.
Additionally, Colorado Springs is considerably more diverse than any other place in Colorado. It boasts all demographics from racial & ethical minorities and people from various backgrounds. There are many excellent school districts and Colorado Springs is home to both Army and Airforce bases.
Colorado Springs sits at the foot of an incredible view of the Rockies, making it a gateway to hiking and nature with easy access. This area might be right for your family if you are looking for:
Culture & Diversity
Excellent School Districts & College
Overall low cost of living
Durango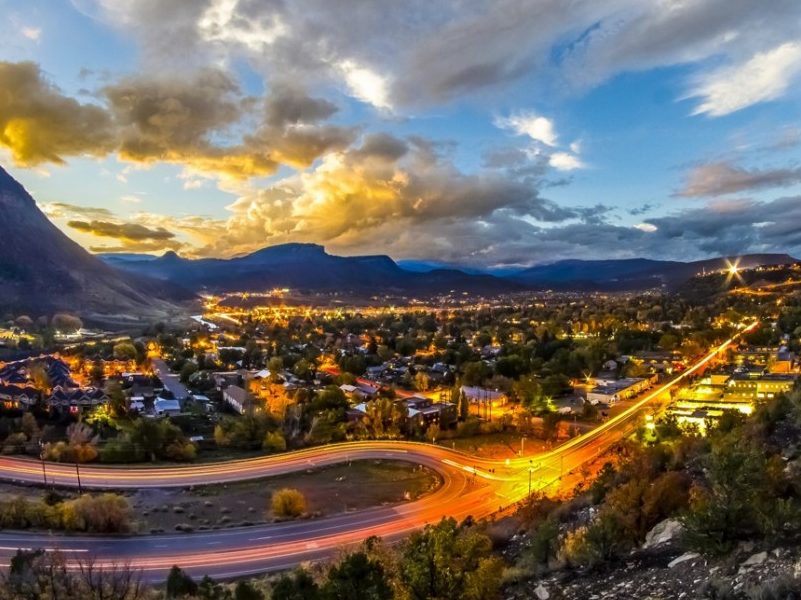 Most of the popular cities in Colorado are along the Front Range, but heading west can let your kids grow up in quite a fun lifestyle. There will be plenty of opportunities to spend time in the great outdoors, and they can even learn some history while discovering the national parks and monuments, such as Mesa Verde.
Here are some quick facts about Durango, CO:
Population 17,486
Median Income: $57,024
Median Home Value: $363,700
This mountain town certainly has a wonderful escape with a ski resort and many hiking trails suitable for families of different sizes and ages. We recommend this area for families that are looking for:
Small Town Atmosphere
Outdoor Adventure
School District: Very Good
Fort Collins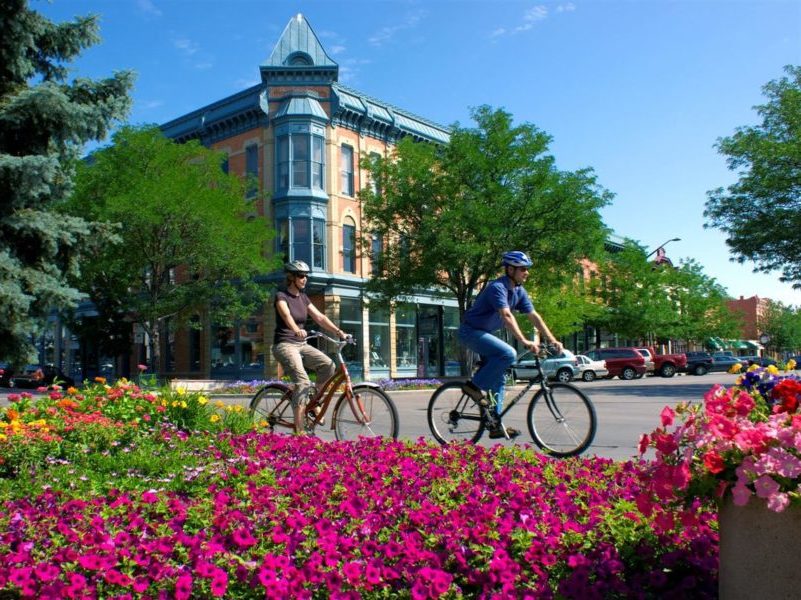 Despite sounding like a military base, Fort Collins is actually a family-friendly town in the northern part of the state. It's home to Colorado State University, has a lovely Old Town for some enjoyment and is one of the cheaper areas to live in Colorado. 
Fort Collins also has the #4 best High School in its county. The public schooling system is relatively diverse, plus it received an overall A-rating for clubs and activities outside of the academic programs offered. 
Additionally, Fort Collins boasts many fun leisure activities year-round and with job growth on the rise, it's an ideal place for families embarking on a new career. If you're looking to move to Colorado, this city might best for your family if you're looking for:
Low Cost of Living — Median Home $370,000
Solid A School District K-12
Golden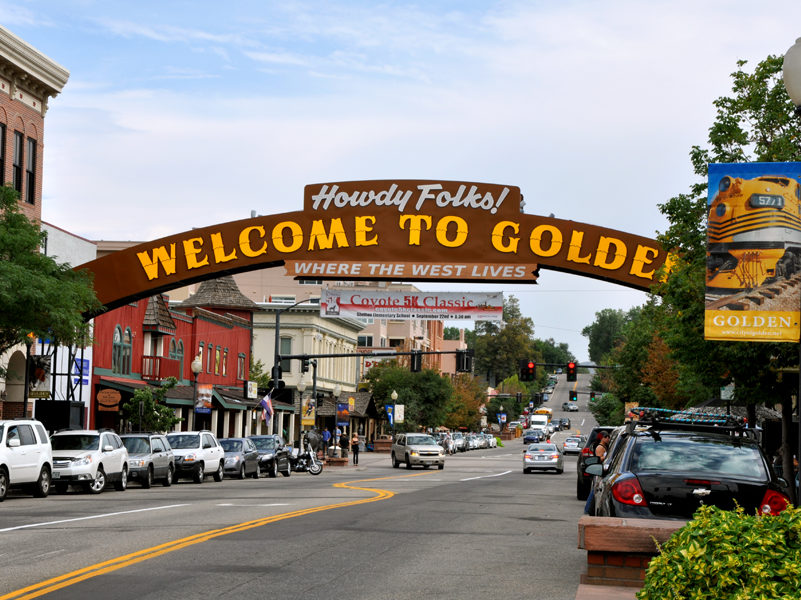 Golden sits just west of Denver, but its proximity to the mountains makes the scenery much more beautiful. The Colorado School of Mines may motivate your children to grow up and become engineers, but the Old West feeling of the town center will give them plenty of time to use their imagination while playing as kids.
Golden's population is just over 18,000 and its median home cost is around $540,000. Although it's a smaller community there is still plenty to do for families, including hiking trails, white river rafting, rock climbing and much more. 
Overall, the facts that lead Golden to be an ideal place for younger families are:
A- Rating School District
Proximity to Metro Denver
Outdoor Activities
Denver (Metro Area)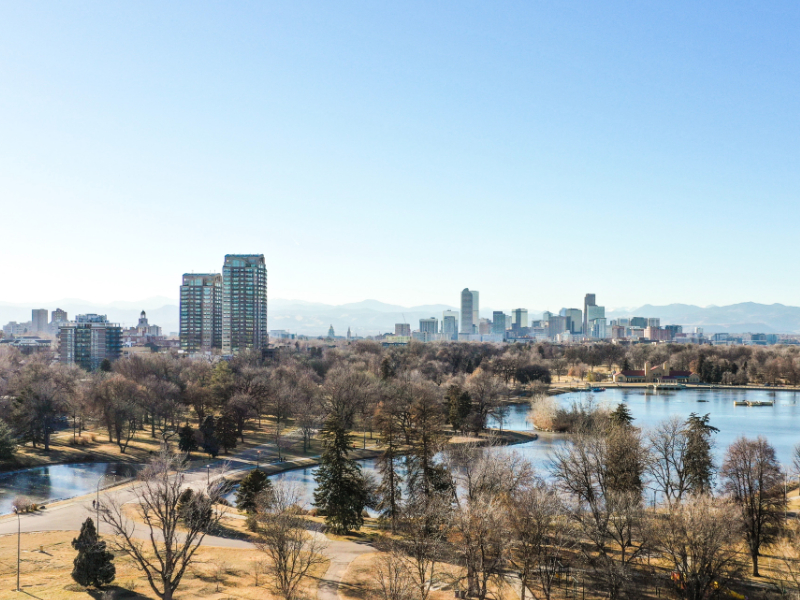 The capital city of Colorado is a busy place with plenty to do, but it has the standard challenges that come with living in a big city. You'll have plenty of culture and entertainment for your little ones, but you'll sit in traffic while driving them around.
Denver is still one of the fastest-growing cities in the US, but one of the most affordable in Colorado with various small suburbs surrounding the metro area like City Park, Five Points, and LoHi. 
School districts for your little ones are plenty to select from with many of them being top-school in their area. Additionally, there's always plenty of activity happening in and around Denver that is sure to give families plenty of time to bond regularly on weekends. 
Here are some quick facts to consider if you're wanting to move to Denver, Colorado:
Lower Crime Rate than Metro Areas of similar size
Excellent School Districts K-12
Castle Rock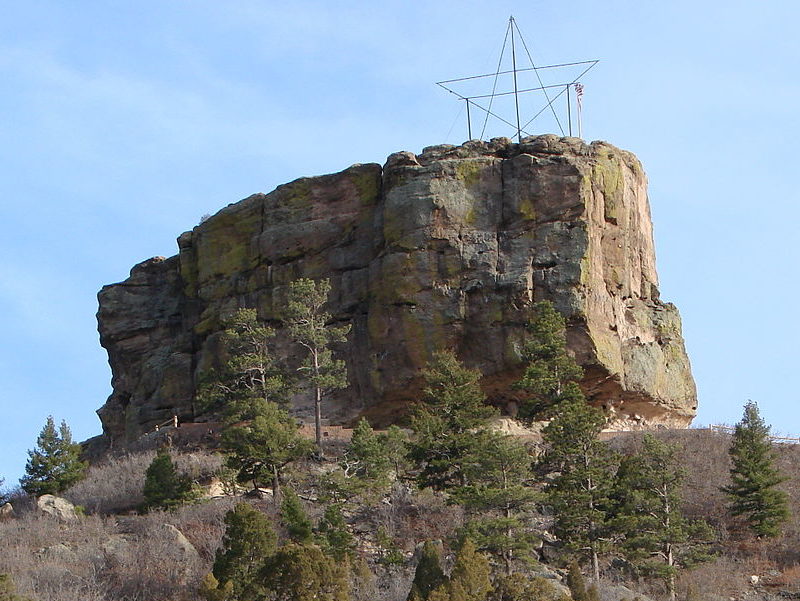 You don't have to be royalty to live in Castle Rock, but your kids can still have a pretty good childhood. It's clean and safe, but it sits between Colorado Springs and Denver, so the location has some pros and cons. You can get to both cities for more variety, but you don't have the convenience and local options that you would have living in one or the other.
Overall, Castle Rock is less diverse than other towns and cities in close proximity. However, there are plenty of restaurants, activities, and events happening near Castle Rock that make it one of the best places for young families. 
Here are some quick facts for Castle Rock that might help you decide if it's right for your family:
Median Home Cost: $471,000
Average Income Level: $45,756
A- School District Rating
Grand Junction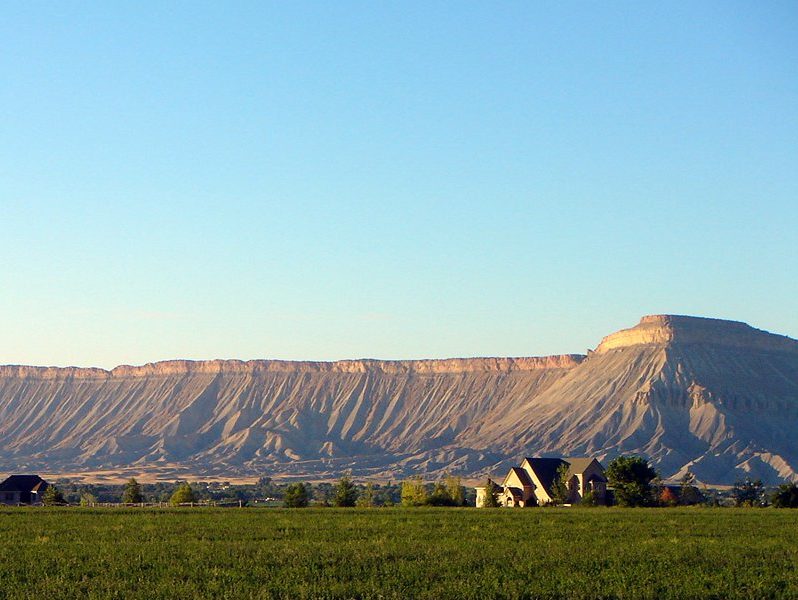 Again, life in Colorado isn't all about the Front Range. This town on the Western Slope is well connected by road to the rest of the state, but it's peaceful and small enough for a safe and calm childhood.
Grand Junction is only a couple of hours from nearby mountain resorts like Aspen, Vail, Breckenridge, and Durango. It makes for an easy escape into nature without the high price of living costs. Many families choose the Westernmost town in Colorado for its simplicity and cost of living. 
Here are some quick facts to consider about Grand Junction Colorado:
Median Home Cost: $224,000 (8% lower than national average)
Average Salary: $42,553
A Rating for Public School K-12
Parker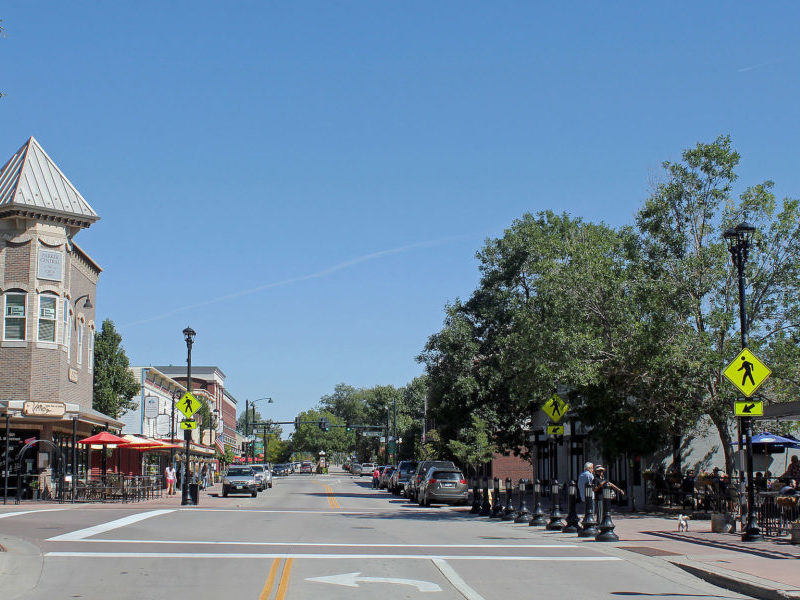 Parker is northeast of Castle Rock, and it's a popular spot for families that want to work in Denver, but live in a small town. It's an easy commute to the city, but there's a lot more space for your house, the schools are very good, and it has a tight-knit community.
Welcome to Colorado!
There are plenty of places in Colorado where kids can really enjoy themselves while they grow up, and parents will love all the memories they'll build together over the years. It's best to find an area that shares your values, and then you can relax and focus on the important things in life.