Grand Park conceptualizes its next new neighborhood: The Willows
As Grand Park continues to grow, so do the new ideas for our community. For instance, we have plans for a new neighborhood in Grand Park: The Willows.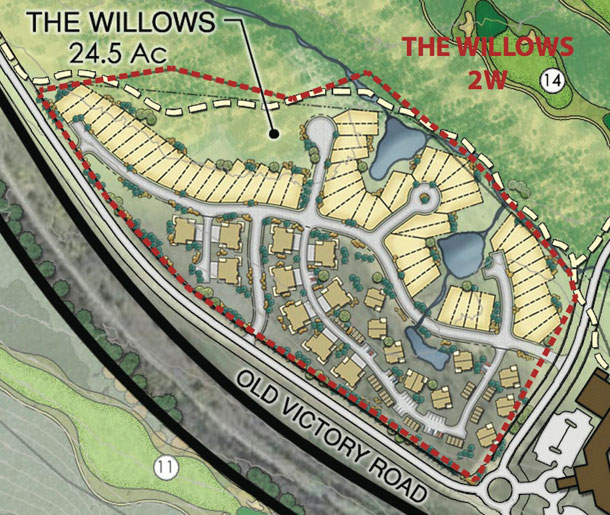 The Willows will be a neighborhood of townhomes in Grand Park, featuring both duplex lots and four unit buildings. These townhomes will be oriented right along the lakes and trails of Grand Park's Open Spaces, which makes these townhomes perfect for residents who enjoy the mountain lifestyle: hiking, biking, fishing, and cross-country skiing right out your back door!
The Willows townhomes will also be directly adjacent to The Village at Grand Park. This means townhome residents will be within short walking distance to the unique variety of shopping, dining, nightlife, and recreational options, all conveniently available within The Village at Grand Park!
The townhomes in the Willows neighborhood will be around 1500-2000 square feet in size per unit. These units will be designed in what we like to call a "mountain contemporary" style: clean, simple designs, with large windows that will really allow residents to enjoy breathtaking views of Grand Park's scenery: the lakes and meadows of Grand Park's open spaces; Byers Peak, the Continental Divide, and other mountains surrounding Grand Park; and the natural beauty of the Fraser Valley.
The Willows will be the perfect property for both full-time Grand Park residents and second homeowners alike. These townhomes will be a particularly ideal option for those who would like a second home in the mountains that they can safely "lock and leave" in between stays.
With contemporary mountain style, breathtaking views, commercial options right down the street, and mountain activities right out your back door, Grand Park's Willows neighborhood is sure to be one of the most sought-after neighborhoods in Winter Park and the Fraser Valley!
For more information about The Willows, The Village at Grand Park, or anything else about the Grand Park community, contact us today! Call Grand Park at 970-726-8700 or email info@grandparkco.com.