Featured Grand Park business: The Foundry Cinema & Bowl
The Grand Park Village features several cool businesses, one of which is The Foundry Cinema & Bowl. The Foundry is Winter Park and the Fraser Valley's only movie theater and bowling alley, and also offers a full food and drink menu.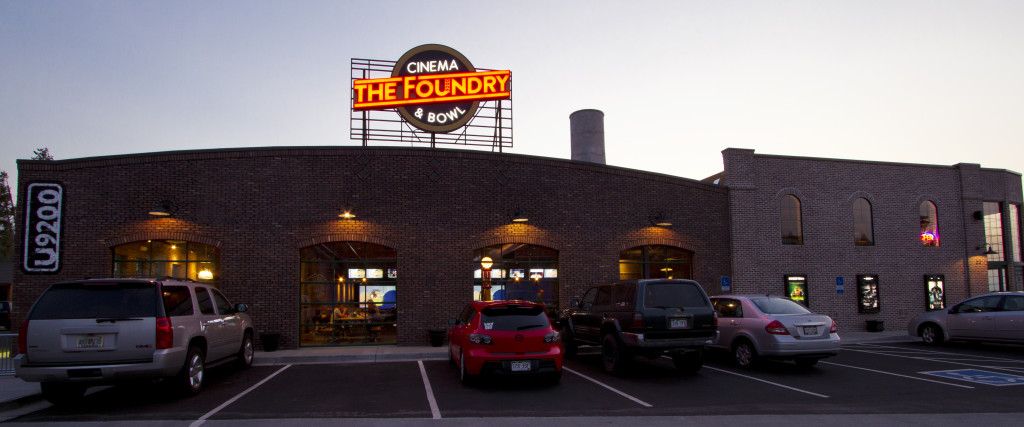 The Foundry is a brand-new building constructed in a cool retro-industrial design style. The unique décor includes overstuffed leather couches, antique gas pumps, and even cool vintage motorcycles!
The Foundry features two luxury movie theaters, showing all the latest new releases. Both theaters have comfortable stadium-style seating complete with stow-away snack trays.

Eight lanes of bowling are offered, which are built to USBC-specifications to accommodate league and tournament play. The lanes also feature pop-up gutter guards, so bowlers of all ages and abilities can enjoy a game. It's fun for the whole family!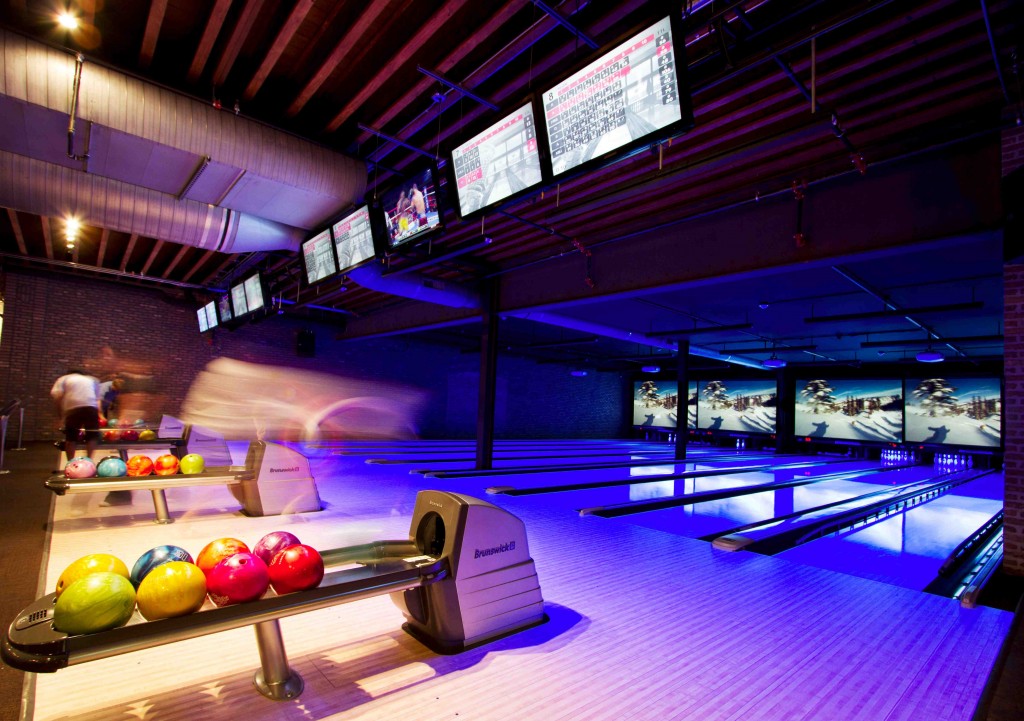 The Foundry even boasts a full-service bar, concessions, gourmet grill, and even pizzas cooked in a wood-fired oven. In fact, The Foundry's delicious wood-fired pizza is some of the tastiest food in the entire Fraser Valley! Guests are allowed to enjoy food and drink while bowling, or even while watching a movie. That's right – you can take your pizza and cocktails right into the theater!
Even if you aren't bowling or watching a movie, The Foundry is still a very cool place just to hang out. The game room includes several billiards tables, shuffleboard, and arcade games. The Foundry even features a performance stage, with live music performing regularly.
Best of all, The Foundry is conveniently located right in the middle of the Grand Park Village – just a short stroll down the street from your home in Grand Park! It's a great place for residents to catch a film, enjoy some bowling or billiards, dine on delicious pizza, or even just relax over some drinks.
We at Grand Park invite you to pay us a visit some time. We can explore Grand Park's natural open spaces, tour some of our beautiful homes and properties, and even check out The Foundry. Seriously, it's worth it just for the wood-fired pizza!
For more information on The Foundry, check out their website at www.foundry-wp.com.
To contact Grand Park, give us a call at 970-726-8700 or email info@grandparkco.com.