Decorating Tips for your New Mountain Home
Living in a mountain home is a dream for many, and there are a lot of reasons for that. Life in an area like Winter Park gives you the opportunity to relax, and it means you'll be constantly surrounded by beautiful nature. Also, you'll stay fit by having plenty of activities to take part in – in both winter and summer.
One of the best parts is starting and ending the days at a house you call your own. However, it can be a challenge to decorate a mountain home. You want to feel like you're living the life of a rugged adventurer, but you also want to get your rest and relaxation.
The good news is that you don't have to choose between comfort and style, but you can have the best of both worlds. Try these decorating tips for your new mountain home.
Stay Connected to Nature
One of the big reasons you bought a house in the mountains was to be in close proximity to nature, so it's not a good idea to shut it out whenever you're inside. When simply talking about colors, lighting, and building materials, there are already many things you can do to make your house reflect the natural world. Make sure to use a lot of natural shades of the Earth, and stick to a soft color palette. For the materials, try to use leather, wood, stone, soft carpets, and other things resembling what you find when you walk out of the door.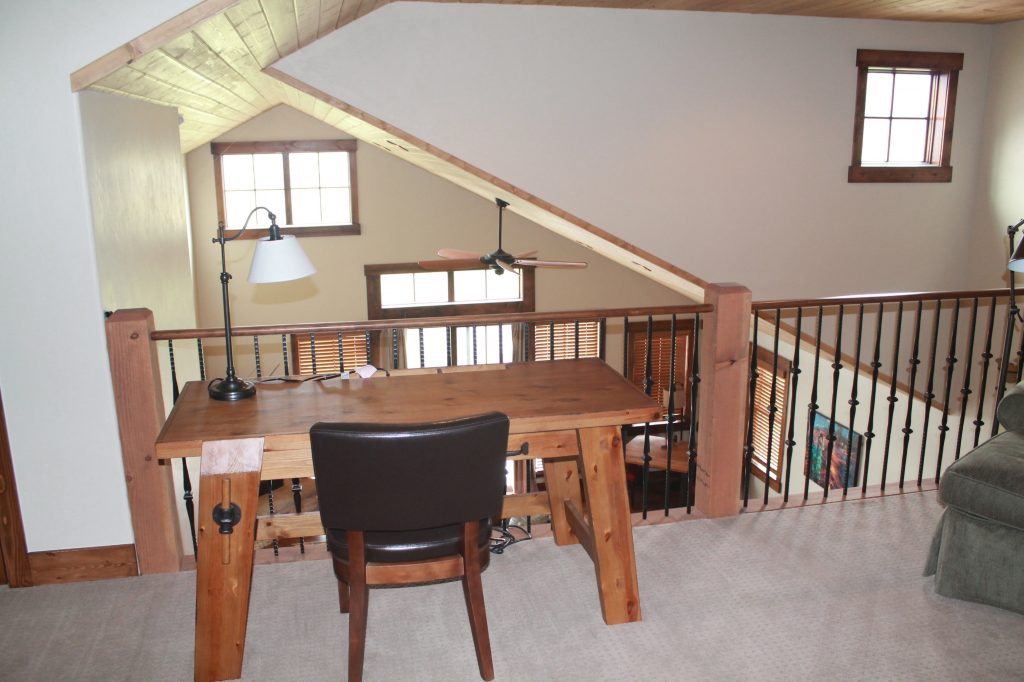 Use the Right Light
Lighting is such an important aspect of decorating that it deserves its own section. A big tip about lamps is that you should use a lot of little ones. This allows you to set the mood better by dispersing the glow, and you can highlight the important areas of the house. Also, you're able to keep some areas darker to remind you of the natural feeling you get in the wilderness.
Don't just stick to electrical lights, but also use as many candles, oil lamps, fireplaces, and other flame-powered things as possible. To preserve the feeling in the daytime, try to keep the amount of furniture to a minimum. This lets the clean, natural light flow more freely.
Use Appropriate Art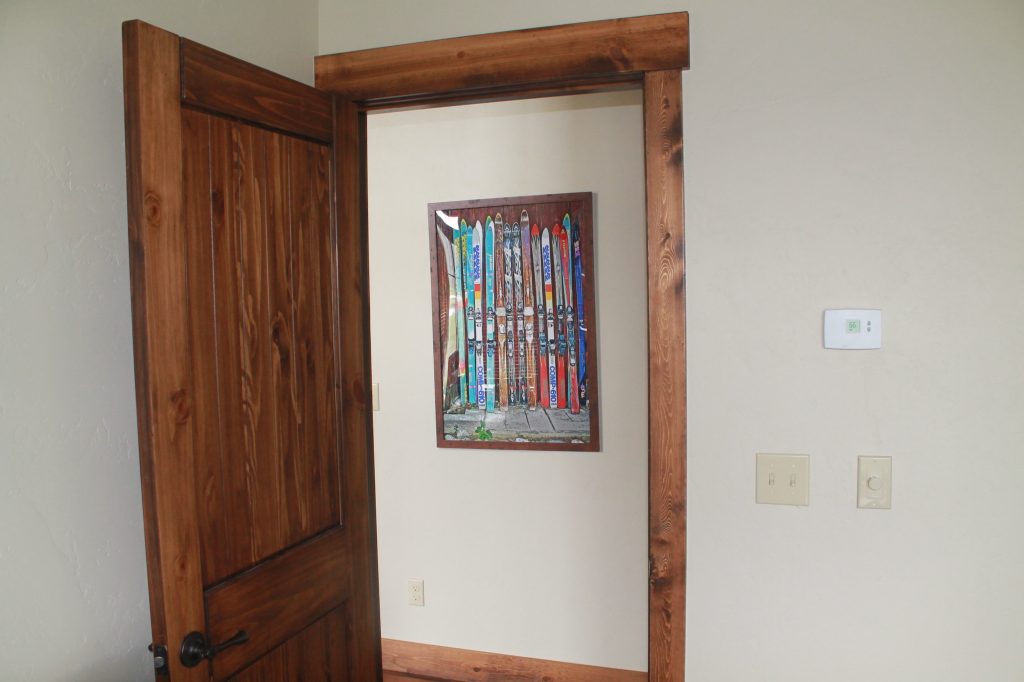 You'll want to get some nice pieces of art to decorate your mountain home, but make sure they are related to nature. Remember, this is your place to relax, so keep your stressful references to urban life out of this sanctuary. Think about nature scenes, animal images, and antique mountaineering equipment.
Mountains Have Summer, Too
A common mistake when decorating a house in the mountains is to forget that there are multiple seasons at high elevations. You're going to have plenty of snowy nights inside during the winter darkness, but don't forget there are also plenty of bright summer mornings. A good way to prepare for this is to have two sets of accessories to go along with the furniture. You'll want soft colors when it's cold, and bright ones during the warmer months. For example, your sheets, tablecloths, towels, and pillowcases can all match the natural greens, blues, and yellows of the spring and summer.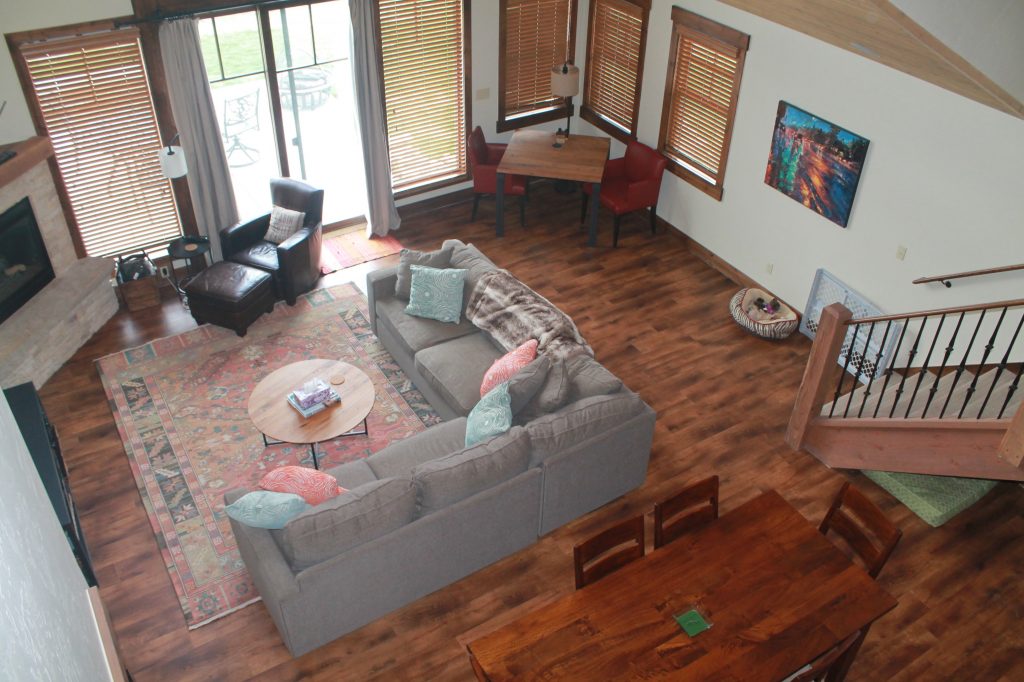 Prioritize a Relaxation spot
Since getting rest is so important, make sure to have a big sofa you can lounge on. It's ideal if it's looking out of a nice window at a beautiful view, but either way, make sure it has plenty of warm blankets and soft pillows to cuddle in. You're going to spend a lot of nights here with a book and a mug of hot chocolate, so give it the attention it deserves!
Storage Space for Outdoor Equipment

If you're living an active life in the mountains, you're going to have plenty of outdoor equipment. But all of those skis, hiking boots, and fishing poles tend to get pretty dirty, so spreading them around the house leads to a lot more cleaning. Try to designate a specific space for all of the muddy things, and your living space will be more peaceful.
Bathtubs are Beautiful
A classic way to spend a nice evening after a day in the great outdoors is by relaxing in the bathtub. And as long as the bathroom is decorated with candles and natural art, you'll just be continuing your pleasant experience. This is great any time of the year, just make sure to keep warm slippers and a bathrobe nearby!
Keep Ceramic Mugs and Drinks for Them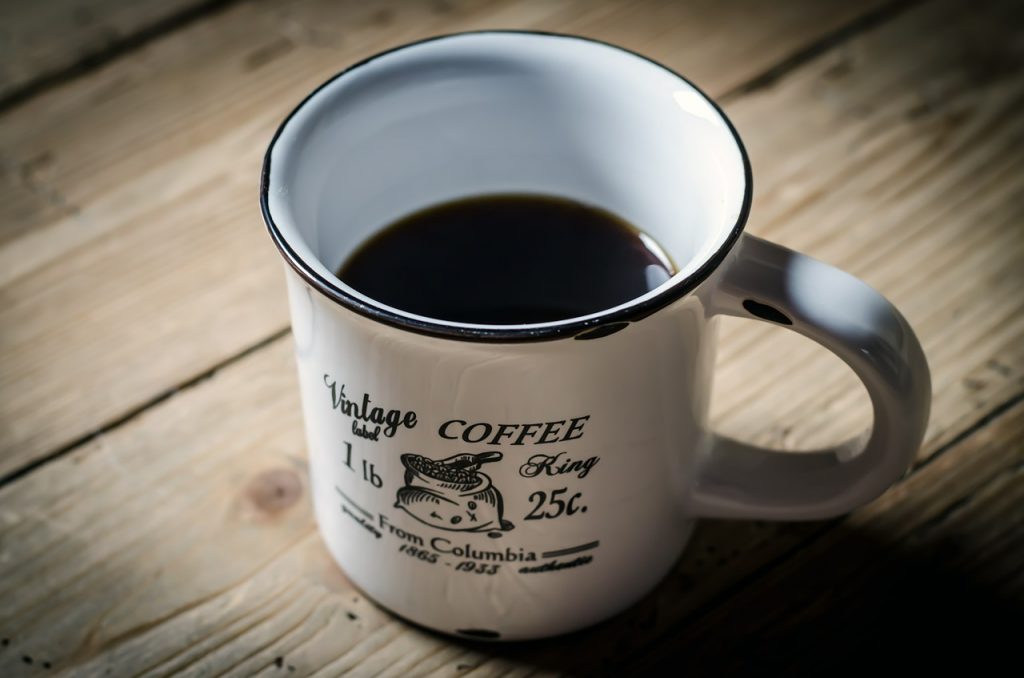 A great addition to your kitchen is plenty of ceramic mugs. They fit the feeling of a mountain lodge, and they're great with warm tea, hot chocolate, and strong coffee. But, don't forget a nice cocktail set for those summer evenings!
Summer Belongs Outside
Speaking of the summer, make sure you have a nice area outside for the warm months. You'll want to spend as much time there as possible, so set up a grill to cook on, sun chairs to relax in, and a place to just hang out and enjoy the fresh air. For an added bonus, get a hot tub. In the cool mountain air, you can use it every month of the year.
The Mountains Are Your Home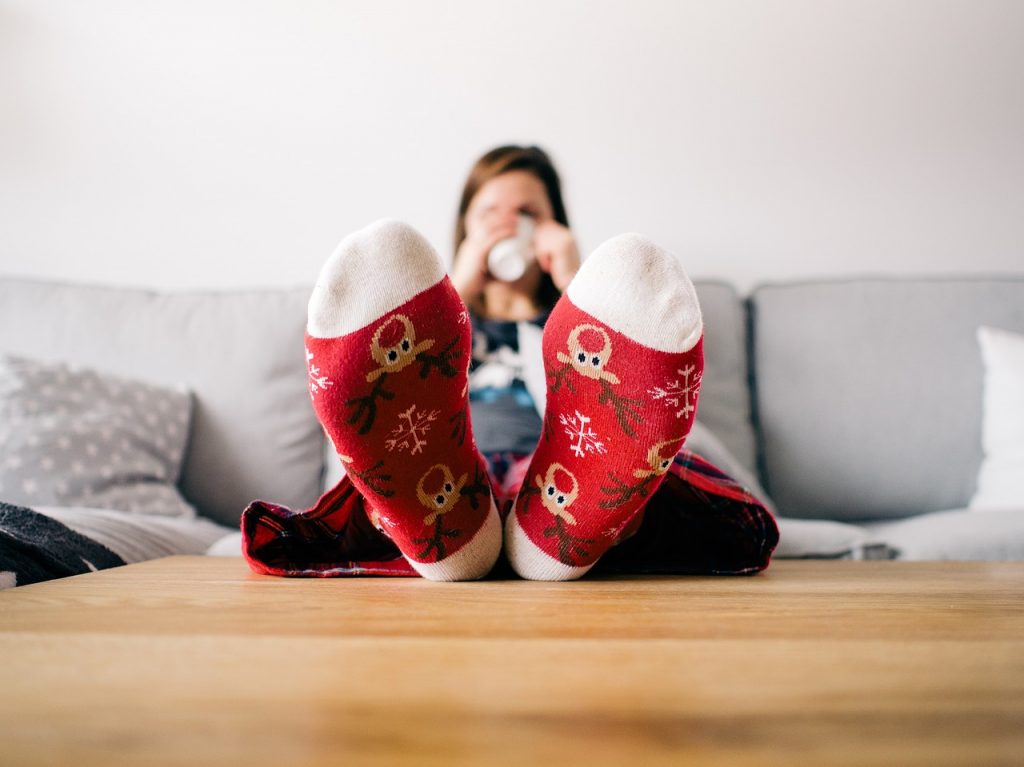 Try as many of these as you'd like, but don't forget that it's your home. You have a place in the mountains so you can relax and connect to nature, so don't stress yourself too much about decorating. After all, a bad day in your mountain home beats a great day in an urban traffic jam!