Craft Breweries in Winter Park, CO
Spending time in the beauty of Winter Park is a great feeling, but some people are concerned that they'll have to give up their creature comforts to be here. However, this isn't the case! There are plenty of opportunities to rough it in the area, such as by going skiing, hiking, or fishing, but you can still have access to everything city dwellers can. Even the famous craft beers of Colorado make an appearance, and craft beer in Winter Park is a scene that's growing all the time.
Craft Beer in Winter Park
Like other Colorado mountain towns, there are a number of craft breweries that have popped on to the scene. Here are the best options if you want to visit a Winter Park CO brewery.
Hideaway Park Brewery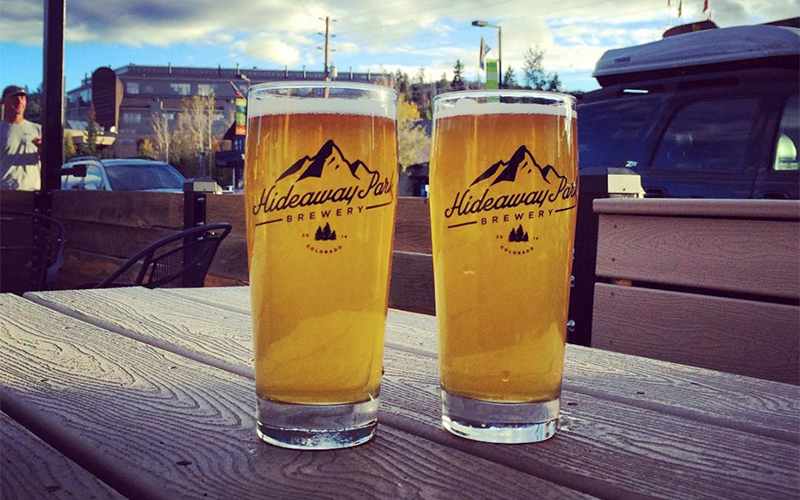 This brewery was born out of a desire to escape the stressful big city life. The owners realized that their happiest times were relaxing with a nice beer after a day of skiing, so they changed their lifestyle, moved to town, and opened a brewery and tap room. They have four core beers – an IPA, a red ale, a stout, and a golden ale – as well as quite a few rotating beers. The name of this brewery continues a trend in town because it's also a link to the past. Hideaway Park was a settlement founded in 1932, and later it became one of two settlements that combined to form Winter Park.
Moffat Station Restaurant and Microbrewery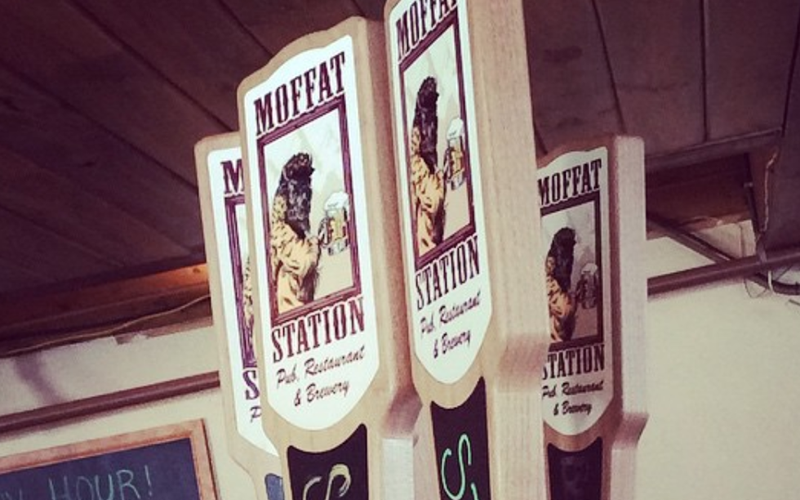 Address: 81699 US-40, Winter Park, CO 80482
This brewery is part of the Winter Park Mountain Lodge, and it's a great place to enjoy some craft beer any time of the day or night. The name is a reference to the Moffat Tunnel, which was a major construction project in the 1920s that dug a railroad tunnel straight through the mountain. It was one of the main events that brought settlers to the area in the first place, and this brewery is decorated with memorabilia from the Old West to pay tribute to that bit of history. They have five different beers that they make themselves, and they have an assortment of styles and strengths to make sure there's one for everybody.
The Peak Bistro & Brewery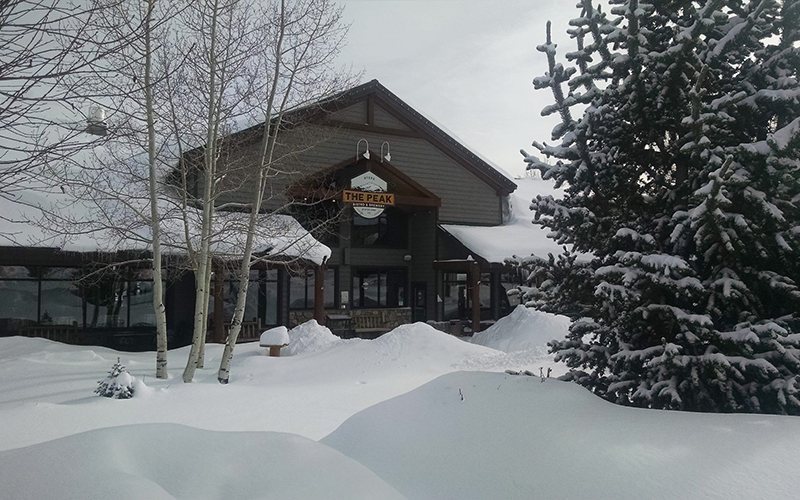 The Peak Bistro & Brewery is great place to eat, watch sports, and drink a craft beer in Winter Park. They offer 9+ homegrown craft beers, with interesting styles that range from a rye pale ale to a coffee stout. They are a number of seasonally rotating beers and if you're unsure of what you'd like they offer 4oz samples so you can be sure before you dive into a pint. If you prefer to enjoy your craft beer in the comfort of your Winter Park home, they offer growlers, bombers, and bottles to go.
Craft Beer Around Winter Park
While there is ample craft beer in Winter Park, there are also a number of great breweries nearby that make great excursions from the town. Here's a list of the best craft beer spots near Winter Park, CO.
Never Summer Brewing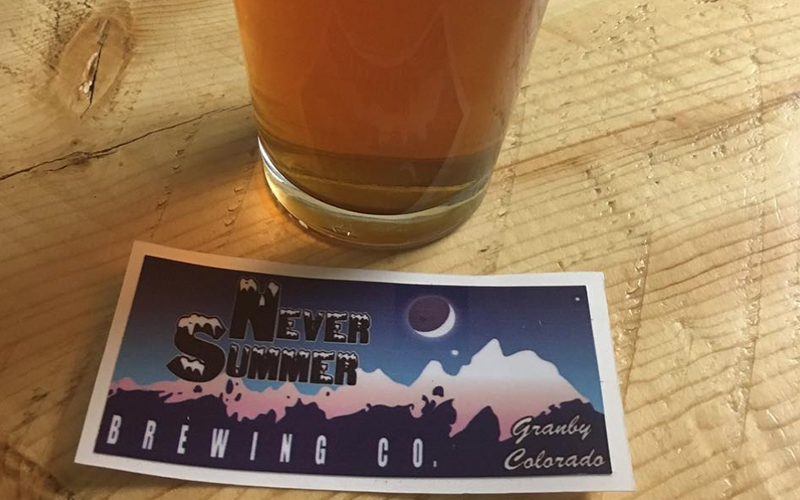 Located in Grandy, CO on Main Street, Never Summer Brewing is the closest brewery to the town of Winter Park, making it an easy excursion for a cold one. Never Summer has a broad range of beer types which are all different and delicious, from a Belgian Dubbel to a Scottish Ale. They also sell local products like honey and soap, and the friendly owner is often around the brewery.
Guanella Pass Brewery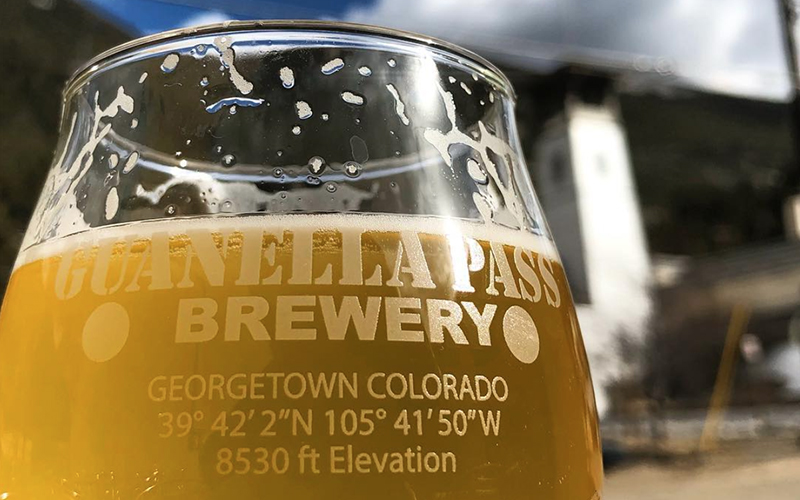 Distance from Winter Park: 30.4 Miles
Address: 501 Rose St, Georgetown, CO 80444
Website: http://guanellapass.com/
Located in Georgetown, CO which has a wonderful and historic old town with a long history of mining, the Guanella Pass Brewery is another great craft beer excursion from Winter Park. With a number of interesting beers and styles from a rye sasion to a black american ale, this is a tasty brewery that's well worth a visit. 
Tommyknocker Brewery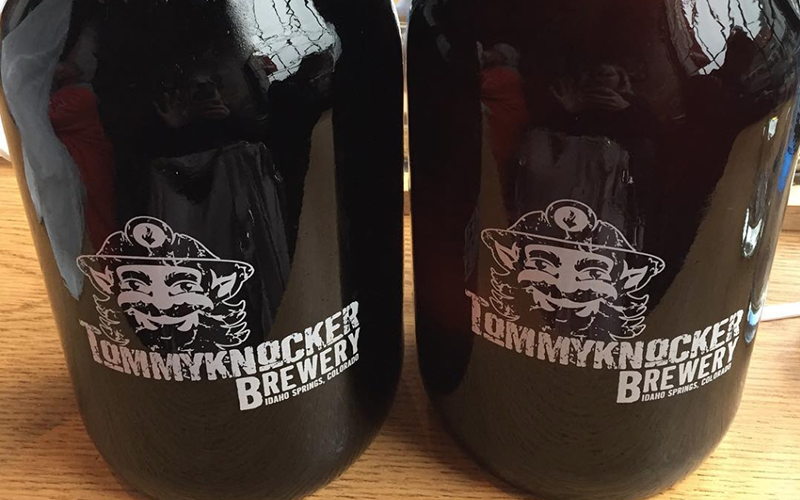 This little beer spot has been popular since opening 20 years ago, and the location doesn't hurt. It's right off Interstate 70 in Idaho Springs, so it's easy to make a stop on your way to Denver. This brewery is focused on being green, and they put a lot of effort into helping out the environment, so you can feel better about yourself while sipping one of their brews or eating in their restaurant.
Westbound and Down Brewery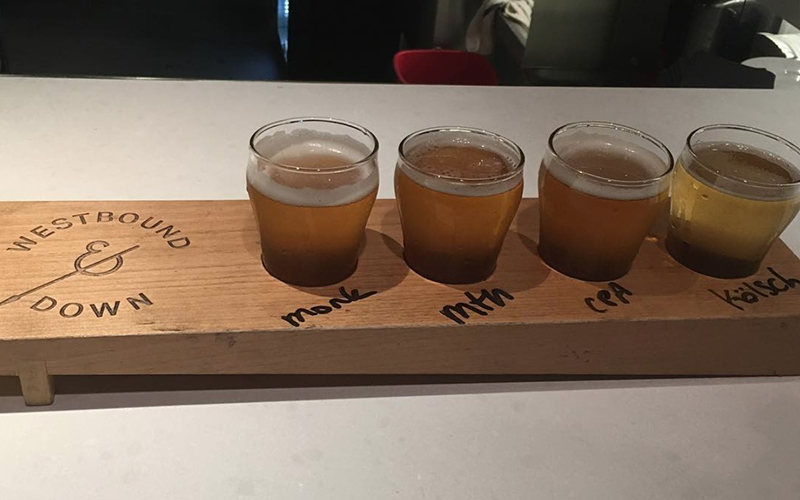 Another brewery out of Idaho Springs, Westbound and Down Brewing is new on the scene, but quickly becoming a favorite of locals and travelers through the area. They produce a number of sophisticated ales from a Trippel to a Belgian Pale to Berliner Weisse.  It's a great spot to drop in for a pint if you are heading from Denver to Winter Park, CO.
Buying Craft Beer in Winter Park
In addition to the breweries in and around Winter Park there are a number of stores that sell local craft beer as well as craft beer from around the country. Here's our local and best spot for purchasing craft beer in Winter Park from a liquor store.
Icebox Liquors
This liquor store in Grand Park is a popular stop to help quench the thirst of the residents of Fraser Valley. Sometimes you want to take some beers with you – whether it's back home or up the mountain – and this is the place to get them. They're well known for having a great selection, and they allow you to make your own six pack so you get the chance to try a lot of different brews.