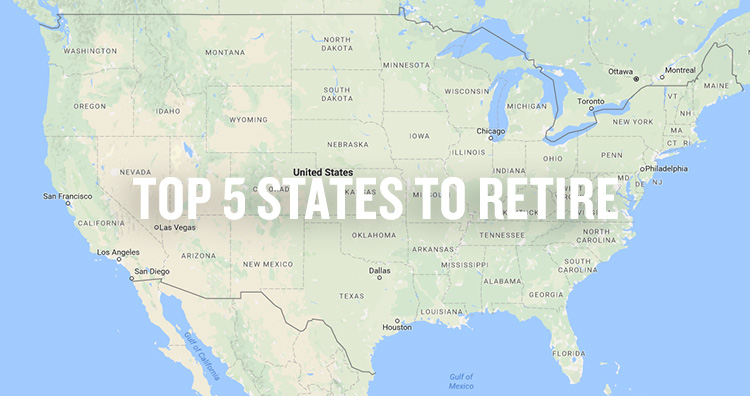 It's never too early to start planning for retirement, but no matter what stage of life you're at, the task can be daunting.
There are so many factors to consider before moving on to this stage of life. Many wonder how much money they'll need to save, and whether they'll need to find part-time work. Plus, it becomes increasingly important to have access to quality healthcare. And even if you find the perfect spot, it's hard to move away from your kids, family, and other loved ones.
Also, it's challenging to find a nice climate. No one wants to shovel snow when they're older, but sweltering summer heat isn't always a worthwhile tradeoff. With more time on their hands, most retirees would like to be in a scenic area so their days can be filled with beauty. Many parts of the United States require you to prioritize whether you'd like to be close to water, mountains, or other types of natural features.
Do you want to live in the same place all year? Do you want to be close to other retirees? The decisions are endless.
Don't worry, this process doesn't have to be so intimidating! Check this list of the top 5 states to retire. There are choices in different regions for all kinds of lifestyles and budgets.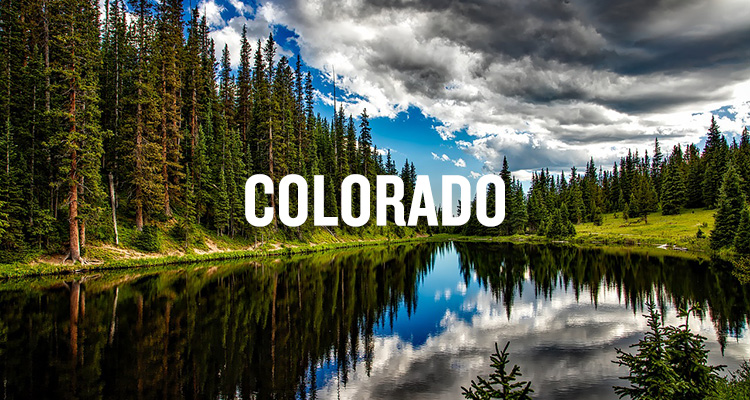 Many around the country are realizing the benefits of life in Colorado, and it also happens to be one of the best states to retire to. The setting and the population have built it into a place with a laid-back lifestyle that helps beat stress. Plus, the weather is mild during all seasons of the year (constant snow is a myth!), and many cities and towns boast about having 300 days of sunshine per year.
Denver, the capital city, is popular among young people and families, but it's not necessarily the best place to retire in Colorado. Of course it has nice spots, but it's also more crowded and expensive than other areas. Colorado Springs and Fort Collins are two cities that offer nearly as many benefits, but have lower prices and less population density.
But, why not retire to the beautiful Rocky Mountains? Winter Park is a great place to retire and is full of natural beauty, but also has easy access to Denver. The high-altitude lifestyle is a great way to spend your time connecting with nature.

Another great state to retire to is Colorado's neighbor to the south, Arizona. Most of the state is made up of a desert climate, so you can rest assured that you'll stay warm! Shoveling snow and slipping on ice will make way for warm evenings sitting outside. If that's not enough, it has a very good tax situation for retired people.
If you want to live somewhere with access to everything, then consider heading to the sprawling capital, Phoenix. There are many areas, such as Sun City, that are designated retirement communities to make you feel right at home.
If you want to escape the summer heat, you can always move (permanently or just part of the year) to the mountains in the northern part of the state. The climate is still mild, but you won't worry about melting!

Florida is basically the stereotypical retirement area, but there are plenty of good reasons for that. It's a very affordable state to live in, and the weather is warm throughout the year (the temperature usually sits in the 70s and 80s). Also, the reputation has caused plenty of retirement communities to be built, so you won't feel out of place.
One popular city to build a new home in is Gainesville. This town isn't on the 1,350 miles of coastline the state has, but instead it's situated inland. It's most famous as the home of the University of Florida, and the population of senior citizens combined with the university means you'll never run out of activities to keep you entertained.
If you're more interested in living on the coast, then consider checking out Sarasota. It's between Tampa Bay and Fort Meyers, and it has multiple barrier islands that protect it from the Gulf of Mexico.

South Carolina is a close neighbor of Florida, and it's another state with a reasonable climate to relax in. It also has a lot of character and culture, and there are many historical towns. Plus, it's popular among retirees, so there are a lot of comfortable areas for seniors.
The state has a lovely coastal region with plenty of golfing and sandy beaches, and one of the most popular retirement communities there is Hilton Head. It offers a great lifestyle, and the ocean helps cool down the hot summers. The western area of the state also has popular towns, such as Greenville, and they're usually more affordable.

As shown by Colorado and Arizona, retiring doesn't have to be limited to the coasts. Idaho is a nice place to live a more relaxed lifestyle somewhere that isn't generally thought of as a retirement area. It has plenty of natural beauty, but it isn't overcrowded.
With a population just over 200,000, the capital Boise is a small city, but it's a very affordable place to live and offers all the comforts you need. Another nice town to retire to is Ketchum. It sits right next to Sun Valley resort, and it has a nice small-town atmosphere in beautiful surroundings.
Different Times to Retire
As you're thinking about your decision, don't forget that it's common to try to retire to more than one place. Depending on what stage of life you're in, you might want to have two homes to change seasons, or you could just start by moving one place first, and heading somewhere more helpful as you age.
No matter what you choose, you should find comfort that the US offers many great areas where you can retire!