Epic Train Rides in Colorado
Colorado has some incredibly beautiful mountains, and they're great to see while you're hiking, skiing, or just driving on the roads. But, there's a method of travel that's a little old fashioned, and it's an often overlooked way to really experience these peaks from a different viewpoint.
Everyone should see Colorado from the rails, and you're in luck because there are some epic train rides in the Centennial State. For some inspiration, check out this list.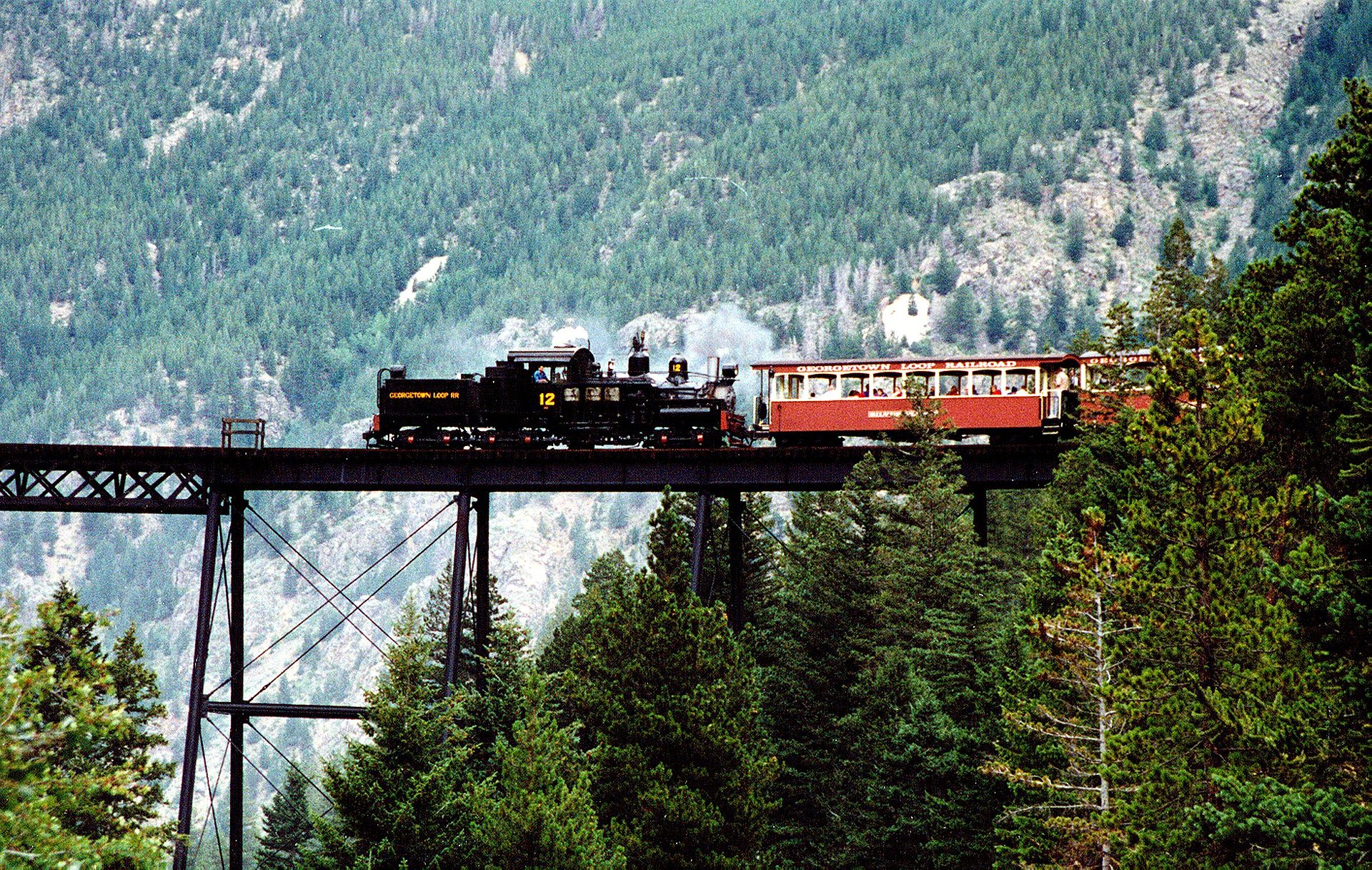 One of the best trains in Colorado, and arguably the world, is just 30 miles down the road from Winter Park. The Georgetown Loop was completed in 1884, and despite being only three miles long, it still manages to be incredibly impressive. That's because the narrow gauge tracks that it rides on snake through some intense mountain terrain in order to connect two mountain towns. You don't need to be trying to strike it rich to appreciate these views.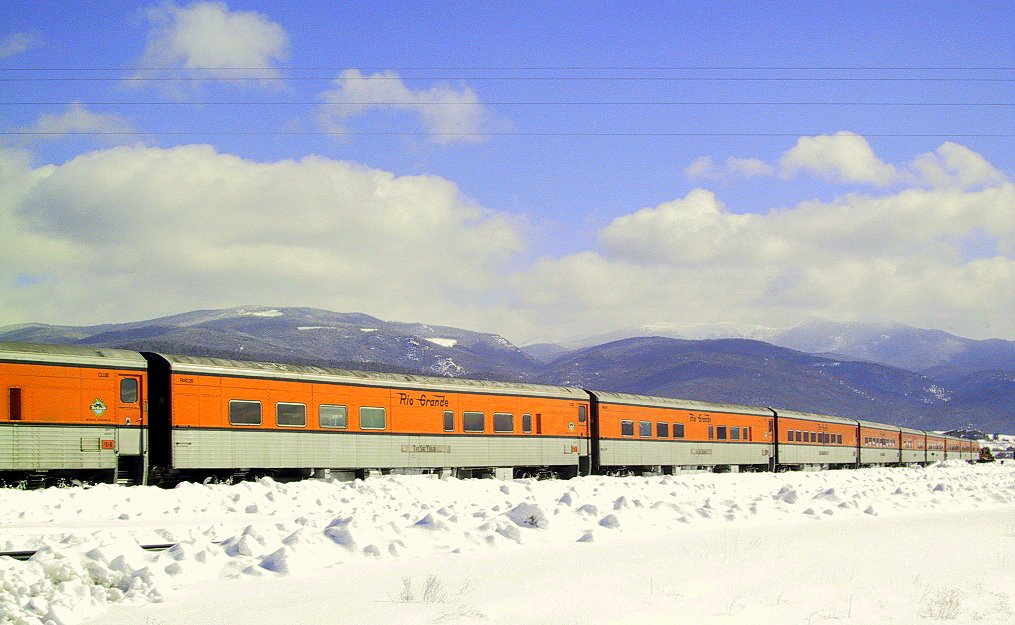 It's hard to say you've been to Colorado if you've never taken part in this experience. There's a special Amtrak train that leaves Union Station in Denver in the morning, and it heads up to Winter Park Resort to drop off passengers for a day on the slopes. It's a tradition that dates back to 1912, but it fills up, so buy your tickets early. Plus, they have one-way tickets, just in case you never want to leave Winter Park.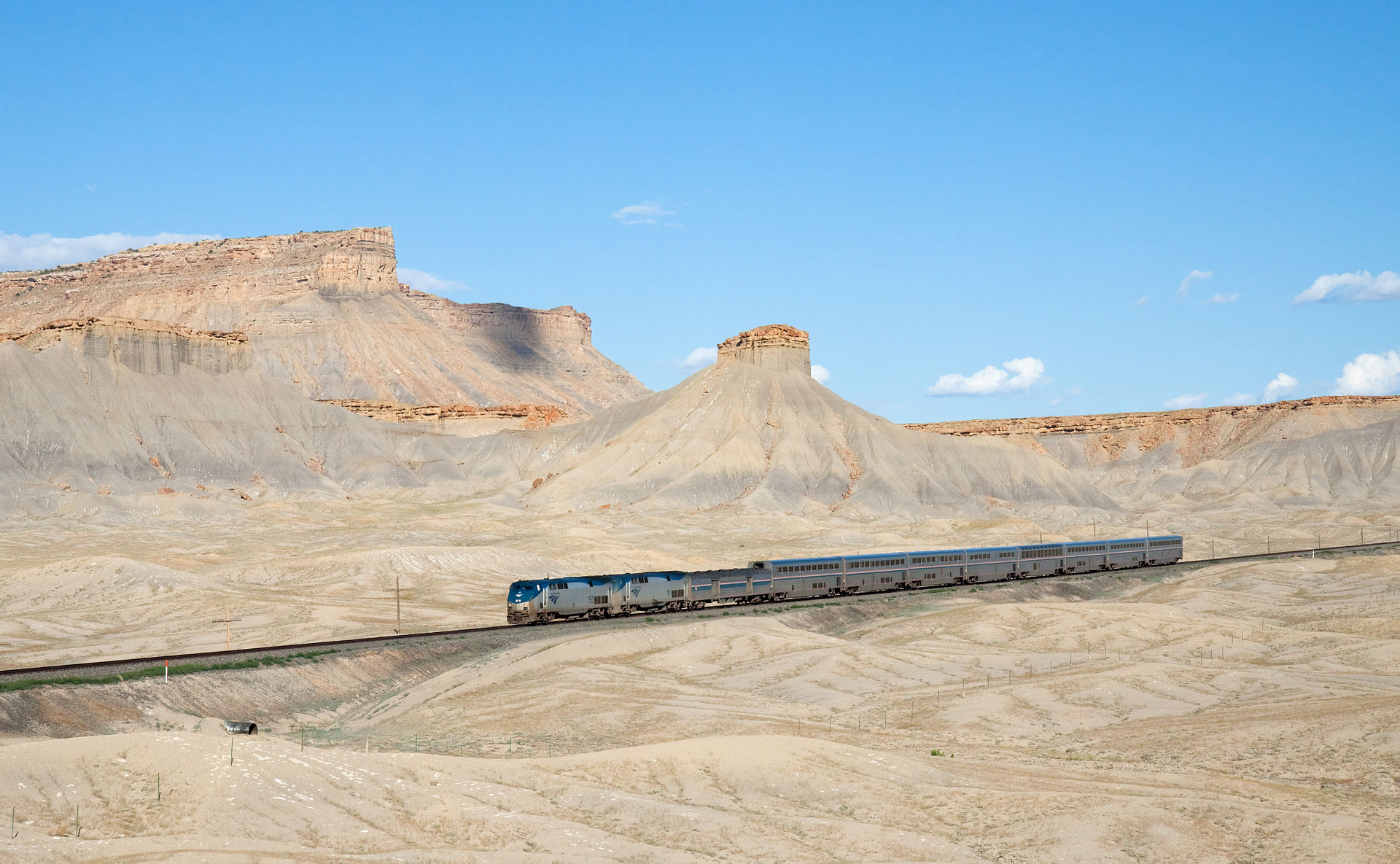 Speaking of Amtrak, they're the ones responsible for keeping America connected by rails. This particular route goes all the way from Chicago to San Francisco, but you have the option to just take part of the ride through the Rocky Mountains. The train may be modern, but the views out the window are classically beautiful.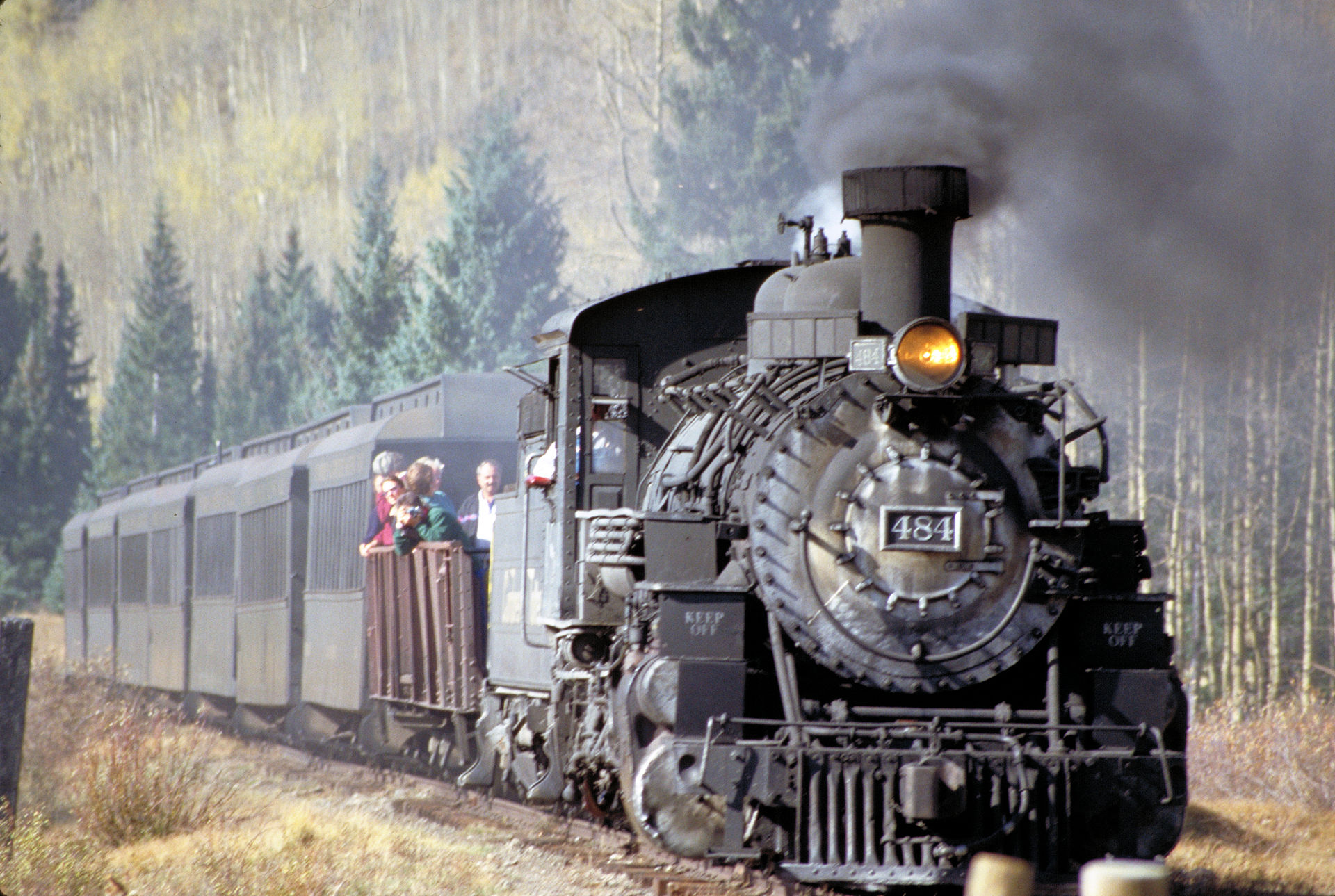 This train sits on the southern border of the state, and it crosses over into New Mexico. It used to carry metals across forests and mountain passes, but now it simply carries modern travelers back into time. It looks so nice that it's been used in many movies and TV shows, including Indiana Jones and the Last Crusade.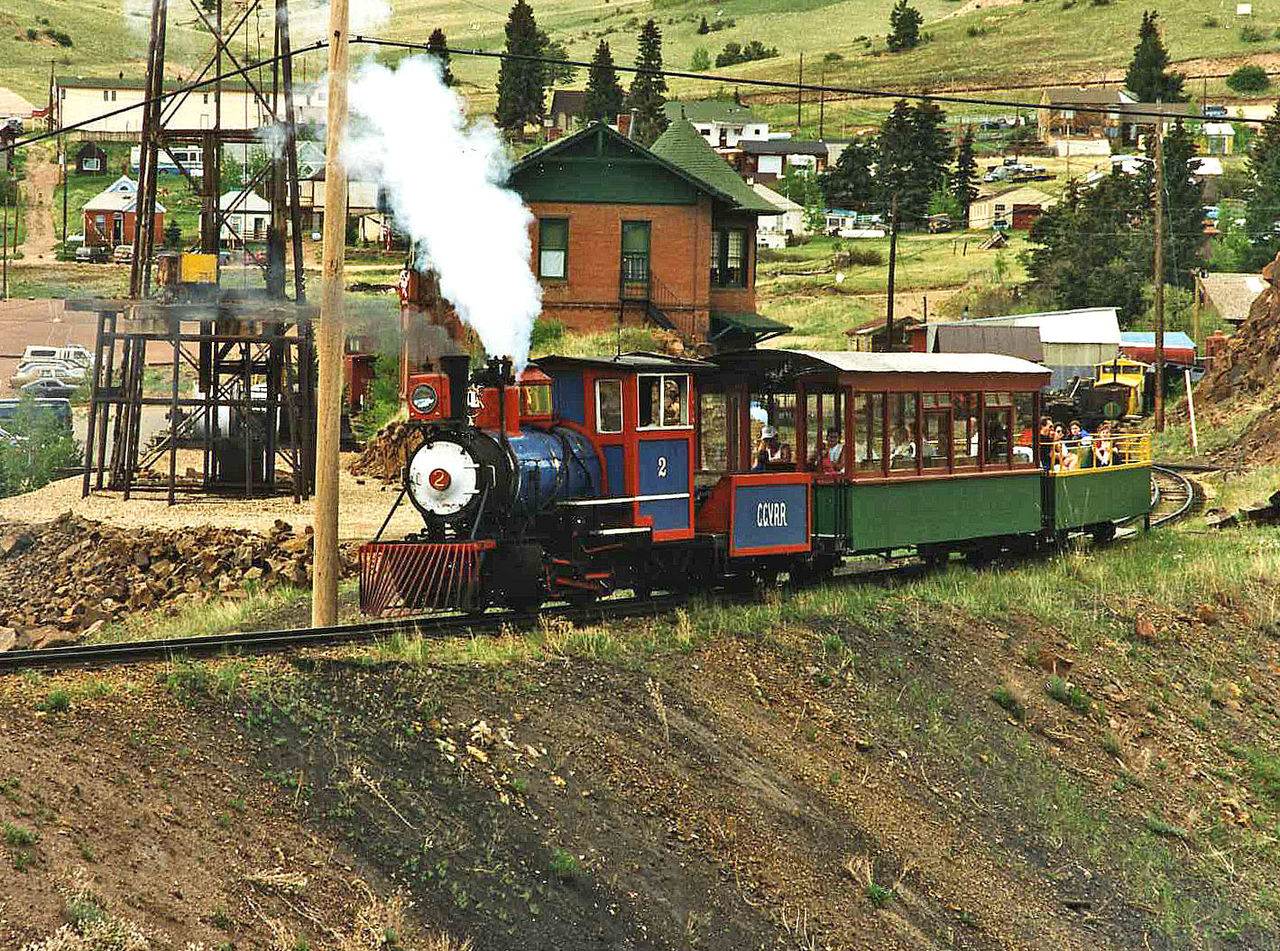 Continuing a common theme, this is another narrow gauge train that connects two old mining towns. However, this one was pieced together in the 1960s using cars from other mines. They remodeled and relocated the old stations, and even had a custom water tower built and shipped from Denver. It's a short trip, but a fun ride with some great views.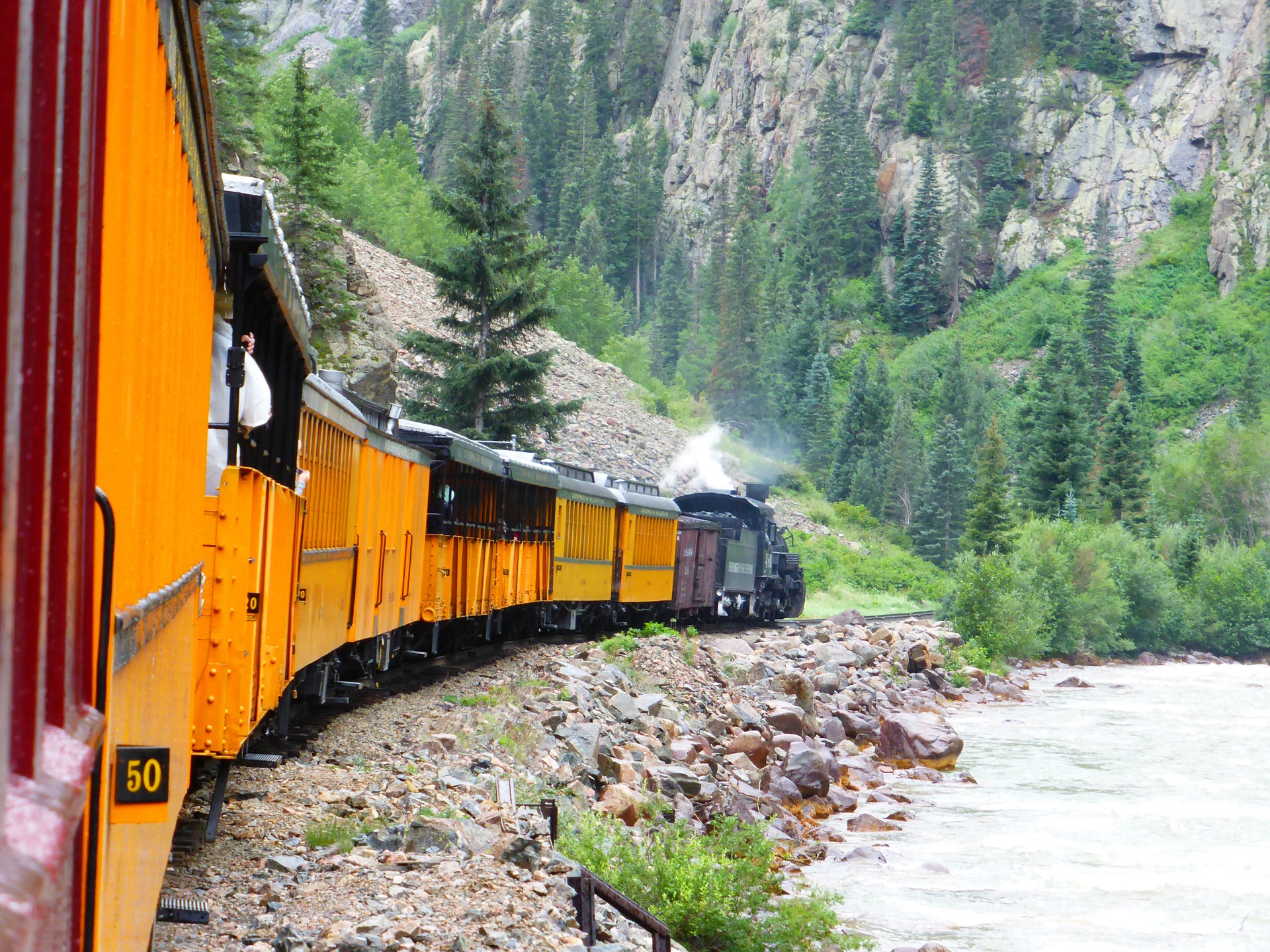 This train sits deep in mountains in the southern corner of the state. It's so well preserved that you'll probably forget it's no longer the 1880s until you have to get off. Plus, it travels through some beautiful scenery, and most of it is so remote that you can't get there any other way.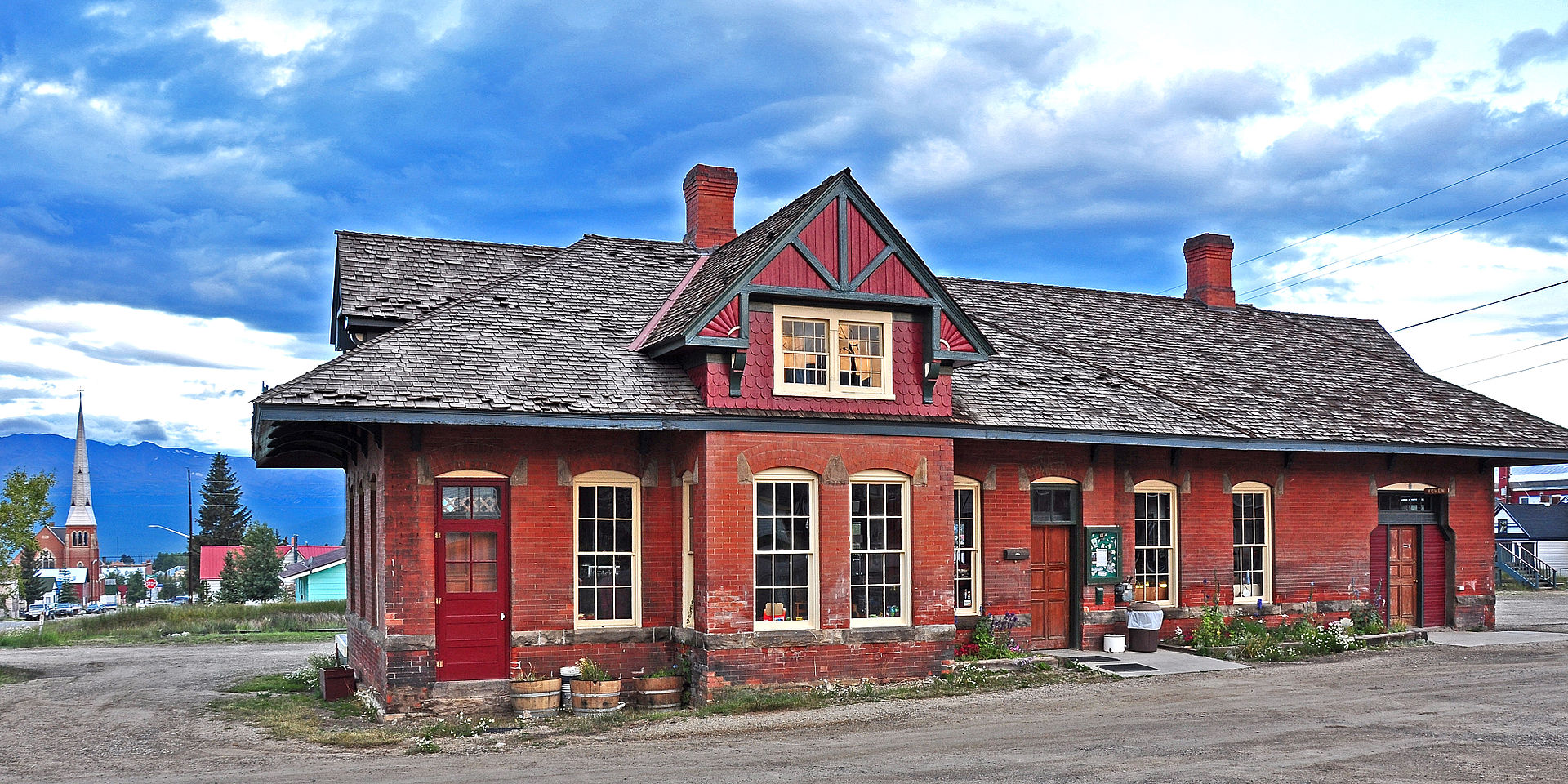 This 2 ½ hour ride will not only give you amazing views of the two highest mountains in Colorado, but you'll also learn a lot about the history of the area and the people who lived there. If you ride in the fall, you'll see some beautiful colors as the trees change in the San Isabel National Forest.
The look of this train is ultra-modern compared to most of the others on this list, but the views really can't be beaten. It's built on cogs so it can travel up steep inclines, and it needs them because it's the highest cog train in the world. It goes all the way to the summit of the 14,110 foot Pikes Peak next to Colorado Springs, so it makes it easy for anyone to get to the top of one of Colorado's elite mountains.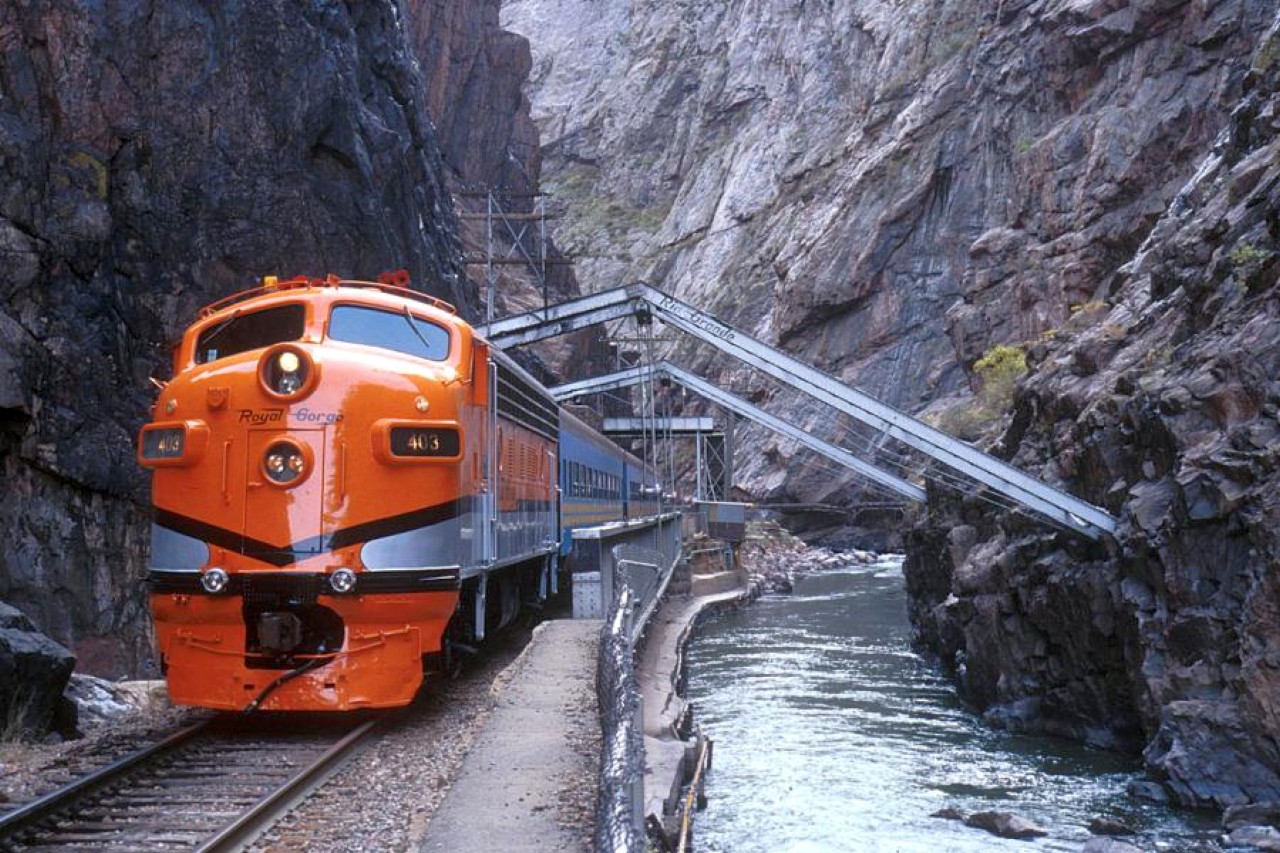 If going to the top of a mountain isn't your thing, then why not head to the bottom of a gorge? The scenery around this train through the Royal Gorge is beautiful, but the onboard experience is what really sets it apart. They focus on having high-quality dining, as well as offering many events like the Murder Mystery ride, Santa Express, and Oktoberfest.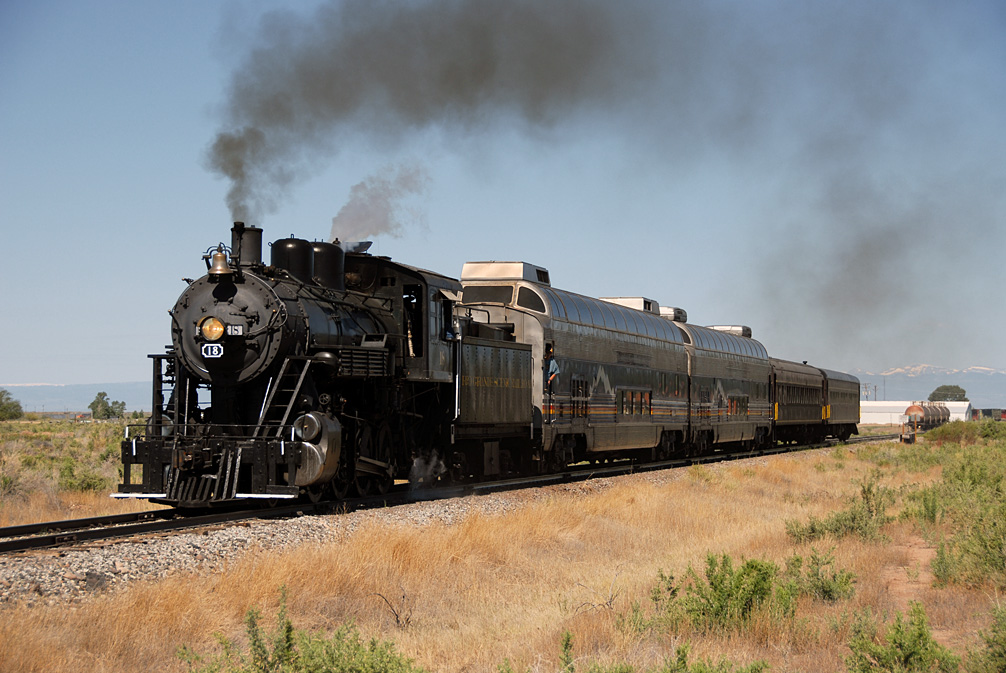 This narrow gauge railway leaves from Alamosa, and it heads through some beautiful mountain scenery full of wildlife. But, you can even take it up to Fir Summit, which is a concert venue that you can only get to by rail. When's the last time you took a train to a concert?
All Aboard!
With so many choices spread throughout the state, the most difficult decision you have to make is which train you want to ride. Fortunately, you're unlikely to have a bad experience on any of them!