The Best Hot Cocktails for Winter
Spending your days on the slopes can be really tiring, and the best way to relax at night after cruising around Winter Park is by kicking back in your mountain home with a roaring fire in the fireplace. But, the secret an absolutely perfect night is having a winter cocktail to warm you up from the inside while you watch the snow fall out the window.
So, go ahead and try out this list of the best hot cocktails for winter.
B and B Hot Chocolate
Ingredients: Bacon, Cocoa Powder, Sugar, Milk, Dark Chocolate, Frangelico, Bourbon, Whipped Cream
How to Make It: Cook the bacon in a pan; mix the sugar, dark chocolate, and cocoa together with milk in a large pot and heat them up; add the alcohol; decorate with whipped cream and bacon.
This drink basically passes over a warm cocktail and becomes a winter meal. Plus, it requires you to completely let go of all rules about what is normal, so you're free to go crazy with it. If you want to eat whipped cream off of your hot chocolate with a bacon spoon, why shouldn't you be able to?
Irish Ski Lodge
Ingredients: Guinness, Whiskey, Bailey's, Cocoa Powder, Sugar, Milk
How to Make It: Boil the Guinness for a few minutes to reduce it by half; make a hot chocolate base from the cocoa, sugar, and milk; add the whiskey; add the reduced Guinness and Bailey's to taste.
This is a great drink for all the adults in the family. Dads tend to like it a little heavier on the Guinness and whiskey, while moms usually prefer to go a little sweeter by adding some extra Bailey's.
Ginger Cough Drop
Ingredients: Hot Apple Cider, Bourbon, Ginger Liqueur, Fresh Ginger, Lemon Juice, Pepper
How to Make It: Warm up the apple cider in a pan; mix in the alcohol; add the ginger liqueur and the lemon juice to your preference; grate fresh ginger and some pepper on top.
This spicy flavors of the pepper and ginger in this drink will keep you warm long after its temperature has cooled down. Plus, it's healthy enough to use as an excuse for a nice cocktail when recovering from a cold!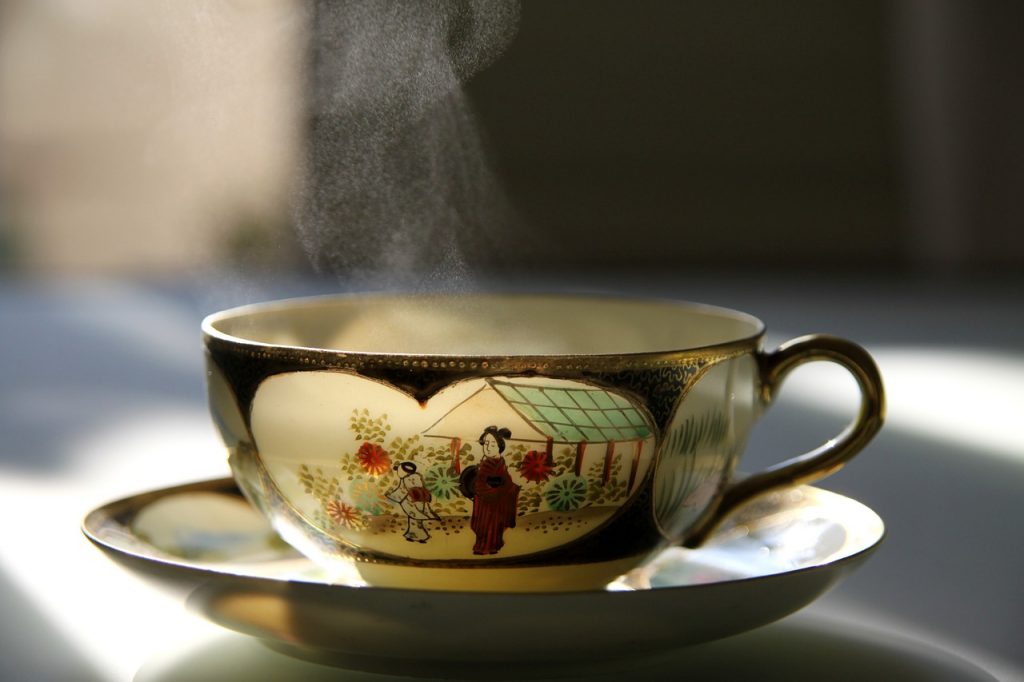 Himalayan Winter
Ingredients: Chai Tea Bags, Milk, Baileys, Sugar, Cinnamon
How to Make It: Brew the chai tea to make a base; add warm milk; add Baileys and stir everything with a cinnamon stick.
While you're sipping this spicy chai drink and staring out the window at a snowy night, you might just lose track of what part of the world you're relaxing in.
Skier's Remedy
Ingredients: Gin, Fresh Lemon Juice, Hot Water, Honey
How to make it: Heat up the water; stir in all of the other ingredients.
This is a mountain-top version of a well-tested cold remedy, and it's a great backup drink with common ingredients if you didn't have a chance to buy some exotic mixers to put in.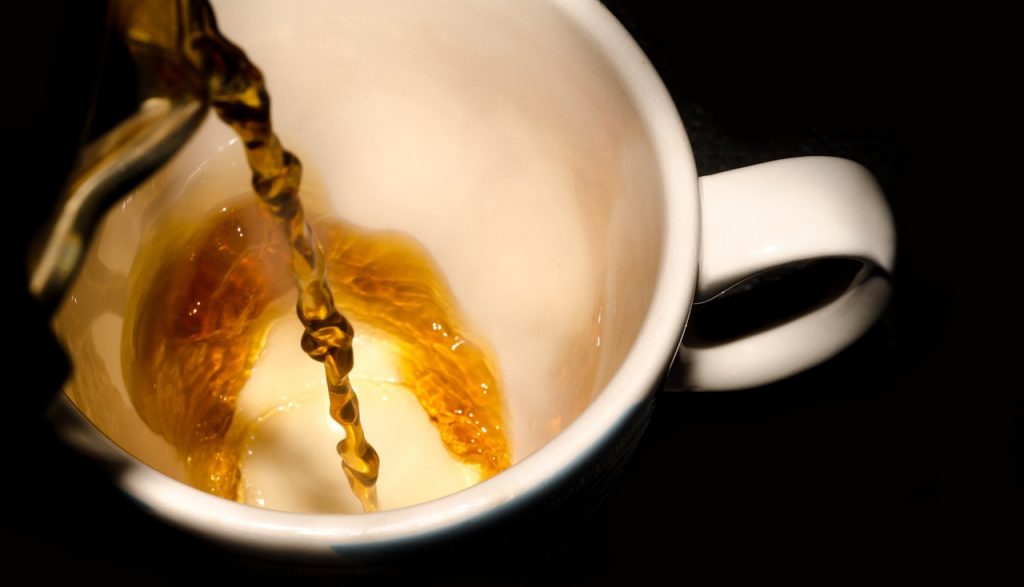 Spicy Pumpkin Brew
Ingredients: Pumpkin Spice, Coffee, Milk, Sugar, Whiskey, Whipped Cream
How to Make It: Make a coffee with hot milk; add whiskey and spices; decorate with whipped cream.
The spicy flavors of pumpkins are a taste that can and should be enjoyed all winter long, and they're especially comforting while listening to the mountain wind howling outside.
Simple Citrus Mulled wine
Ingredients: Red Wine, Sugar, Fresh Orange Juice and Peel, Fresh Lemon Juice and Peel, Cinnamon Stick
How to Make It: Wash and peel the oranges and lemons; boil all the ingredients together to mix the flavors together; serve with cinnamon stick.
Mulled wine is a favorite drink during the cold European winters, and just brewing up a pot of this will spread a lovely aroma around your house. Plus, it's so easy that you don't have any excuse not to make it!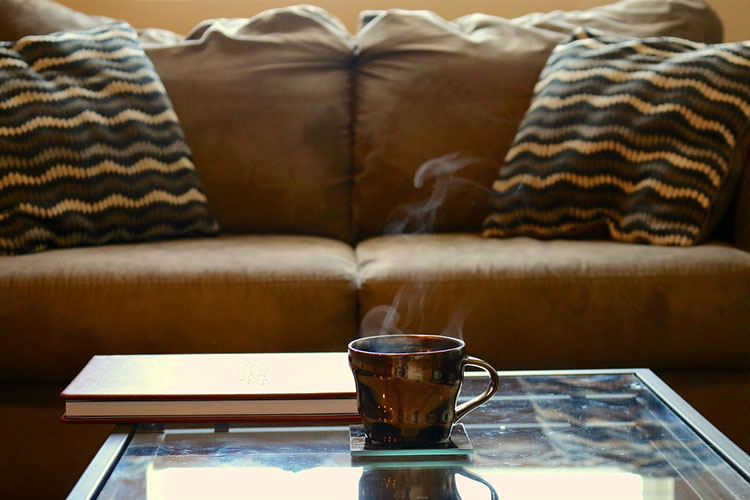 Pirate's Winter Warmth
Ingredients: Butter, Sugar, Vanilla Extract, Rum, Nutmeg, Hot Water
How to Make It: Heavily mix the butter with the sugar and the spices; boil the water and pour it on the butter to melt it; add rum.
Rum cocktails are most often associated with warm, sunny beaches, but this version is great for a Colorado winter. Saying "Arrrrrr" is optional!
Lemongrass Hot Toddy
Ingredients: Rum, Honey, Fresh Lemon Juice, Hot Water, Lemongrass Tea
How to Make It: Make a strong lemongrass tea with honey and lemon; add rum.
Lemongrass is an herb that's known to offer a lot of stress relief, so this is a great drink to help the relaxing mountains do their job of soothing away your worries.
Snowcapped Mountain
Ingredients: Fresh Mint, Vodka, White Chocolate, Milk, Hot Water, Whipped Cream
How to Make It: Make a hot white chocolate; pour hot water on the fresh mint leaves and let sit; pour the mint water into the hot chocolate and add vodka; decorate with whipped cream.
You should justify this drink by knowing that mint is good for your digestion. You should actually have this drink because it's delicious.
If you live in winter park don't worry about carting all the supplies up the mountain, though, because Icebox Liquors has all the ingredients you can dream of – right here in Winter Park!